Upcoming Events for Students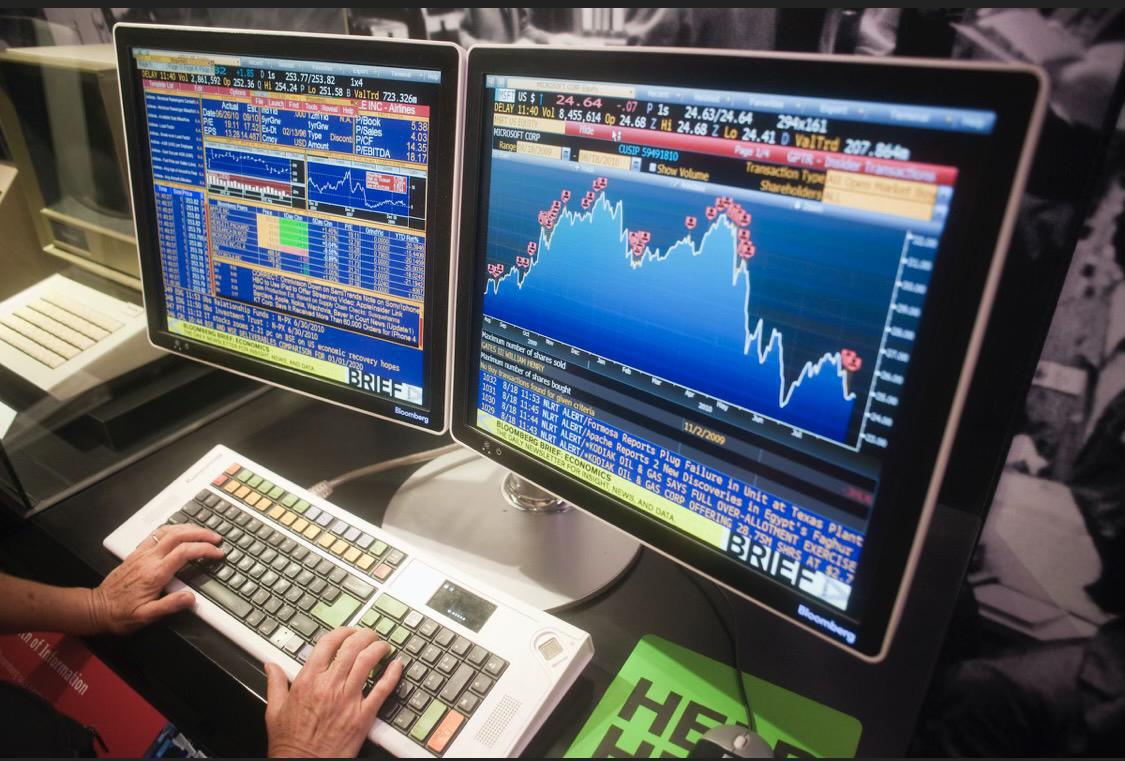 About the Business & Finance Institute
Equipped with 12 Bloomberg terminals — the same technology found on trading desks and research departments of the largest financial institutions in the world — plus a SMART Board, video and teleconferencing technology, a financial library of current periodicals and other business and finance-related literature, and a real-time digital stock ticker, the Business & Finance Institute serves to bring financial literacy to students. Accomplished alumni return to campus as guest lecturers, engaging the students in topics related to investment banking, portfolio management, private equity, cryptocurrency, real estate, entrepreneurship, and more.
The Business & Finance Institute is one of only two Bloomberg-based programs currently of its size in all of New York City and the first of its kind on Staten Island. On top of supporting curriculum courses in financial literacy, accounting, economics, and business, the Business & Finance Institute serves as the launching pad for extra-curricular programs, including investment clubs and competitions, entrepreneurship workshops, summer business and investment camps, and special programs for local grammar schools and middle schools.
Bloomberg Certification
Times are available throughout the day, five days a week, starting Monday, October 3, and must be reserved through the Calendly link on the Schoology group page.
The opening bell on November 1 marked the official start of the Monsignor Farrell Business & Finance Institute's Stock Portfolio Competition.
Unlike many stock-picking competitions that send inexperienced student investors out into the wild of the financial markets without the tools necessary to make informed financial decisions, the Monsignor Farrell difference, as it often does, shines through the enthusiastic participation of our accomplished alumni!
Over 75 members of the Business & Finance Institute have been split into 5 portfolio teams, guided by their older Farrell brothers who bring a wealth of stock analysis and broad financial market experience to regularly scheduled team meetings. Our Faithful Men have the opportunity to learn how to carefully analyze the companies whose stocks they are interested in buying, from portfolio managers who have managed, in total, hundreds of billions of dollars in assets for investment management giants like JP Morgan and Alliance Bernstein.
The competition, which is run out of our state-of-the-art Bloomberg Lab, puts our students into a real-world market environment as they enter and manage their trades through Bloomberg's trading platform. All portfolio decisions will be generated and executed by the students with mentorship and guidance from experienced pros, making the Monsignor Farrell Stock Portfolio Competition yet another unique learning experience for our Faithful Men!
Alumni Portfolio Managers for the 2022 - 2023 Competition: