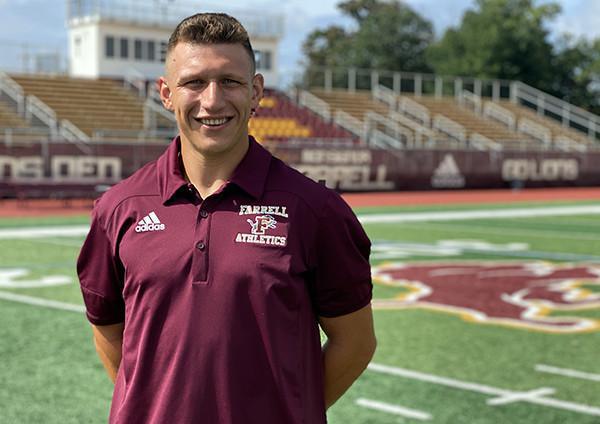 Monsignor Farrell High School is excited to announce that alumnus Robert Schmidt '12 has been named Assistant Director of Athletics for Student Wellness and Sports Performance
"We are more than excited to have another one of our Faithful Men return home to become a part of the Monsignor Farrell faculty and staff," said Lou Tobacco '90, President of Monsignor Farrell High School. "Robert's expertise in the field of strength and conditioning and sports science will be invaluable to our athletics program and his involvement in our physical education department benefits all of our students, not just those who participate in team sports," he added.
"I am extremely excited to return to the place that has helped me tremendously on my life's journey and to be a part of Monsignor Farrell's exciting future," said Robert.
While a student at Monsignor Farrell Robert played football and was a member of Teaching the Christian Message.
After graduating in 2012, Robert played football at Dickinson College in Carlisle, Pennsylvania for two seasons and earned his bachelor's degree in sports science from Long Island University, Brooklyn.
He is a Certified Strength and Conditioning Specialist and is also a National Academy of Sports Medicine Corrective Exercise Specialist.
Robert has been mentored by some of the most highly respected professionals in the field of strength and conditioning, having worked at prestigious colleges and universities such as Ball State University (Indiana), the University of Alabama, the University of South Carolina, and Defiance College (Ohio). Most recently Robert served as Head of High School Strength and Conditioning for the New York Sports Science Lab on Staten Island. He is currently working towards his master's degree in coaching from Ball State.
In his two years as a graduate assistant at Ball State, Robert was responsible for and assisted with the year-round training of the football, women's basketball, and women's tennis teams. He also implemented and designed an athlete-focused nutrition and recovery center.
According to a 2019 article from ballstatedailynews.com, while a graduate assistant with the football team at Ball State, Robert, or "Schmidty" as he was affectionately known, was regarded as "the hardest worker in the Ball State Football program." In the article, Ball State head football coach Mike Neu described Schmidty as the team's spark plug.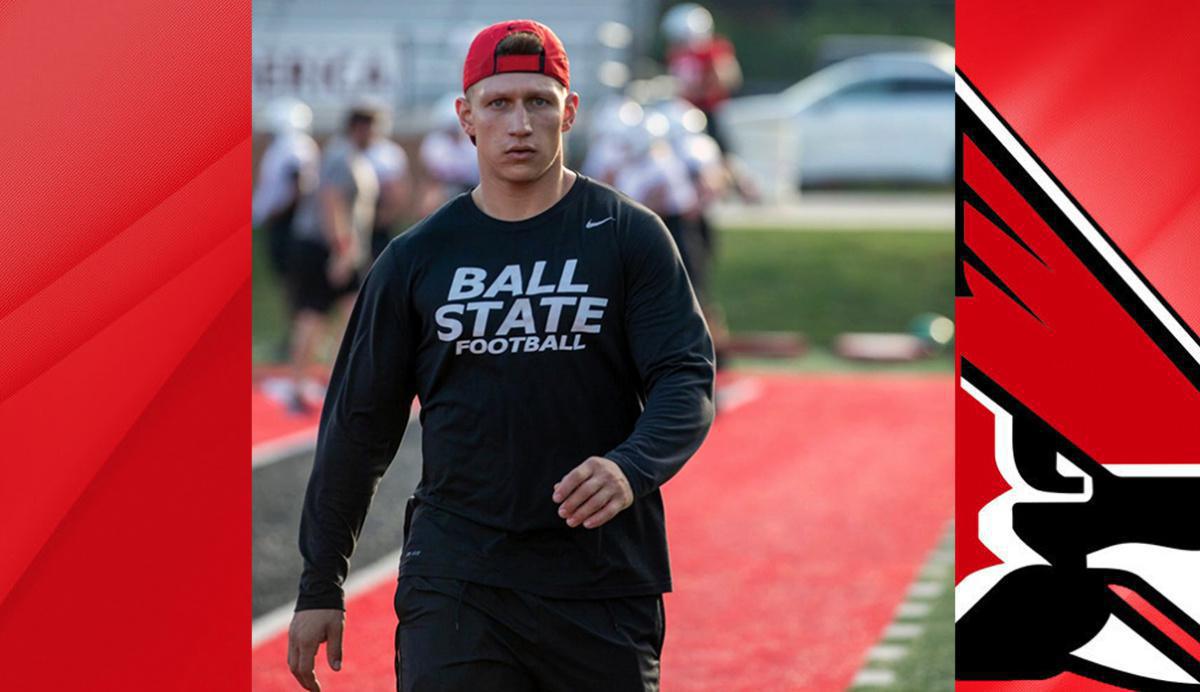 Ben Armer, Ball State's Director of Strength and Conditioning, described Robert's personality as contagious. "Guys loved him immediately," Armer said in the article. "His personality is off the charts. When you have somebody like that on your staff, that only makes everybody grow a little bit closer together."

As the Assistant Director of Athletics for Student Wellness and Sports Performance at Monsignor Farrell, Robert is responsible for the management of the new strength and conditioning wellness center and our student athletes' annual training programs.
"I'm excited to work with Robert and equally excited for our student body as a whole," said Tony Garofalo '89, Director of Athletics at Monsignor Farrell. "We've watched his career grow the last few years and to have him back at Monsignor Farrell is just outstanding," he added. "You can't find a more committed or passionate person for both fitness and sports performance." ​
"The new Performance & Wellness center features top-of-the-line equipment, specifically designed for a high school strength and conditioning program," Robert explained. Equipment includes Powerlift stations, a cardio area, as well as a 20-yard track surface. "Our new strength and conditioning wellness center is a place where we are able to functionally and efficiently train all of our student-athletes in a safe team environment," said Robert. "It has elevated our student-wide physical education program by providing students the proper equipment and instruction for general fitness and resistance training," he added.
In addition to his role as Assistant Athletic Director for Student Wellness and Sports Performance, Robert supports our physical education program and overall student wellness.