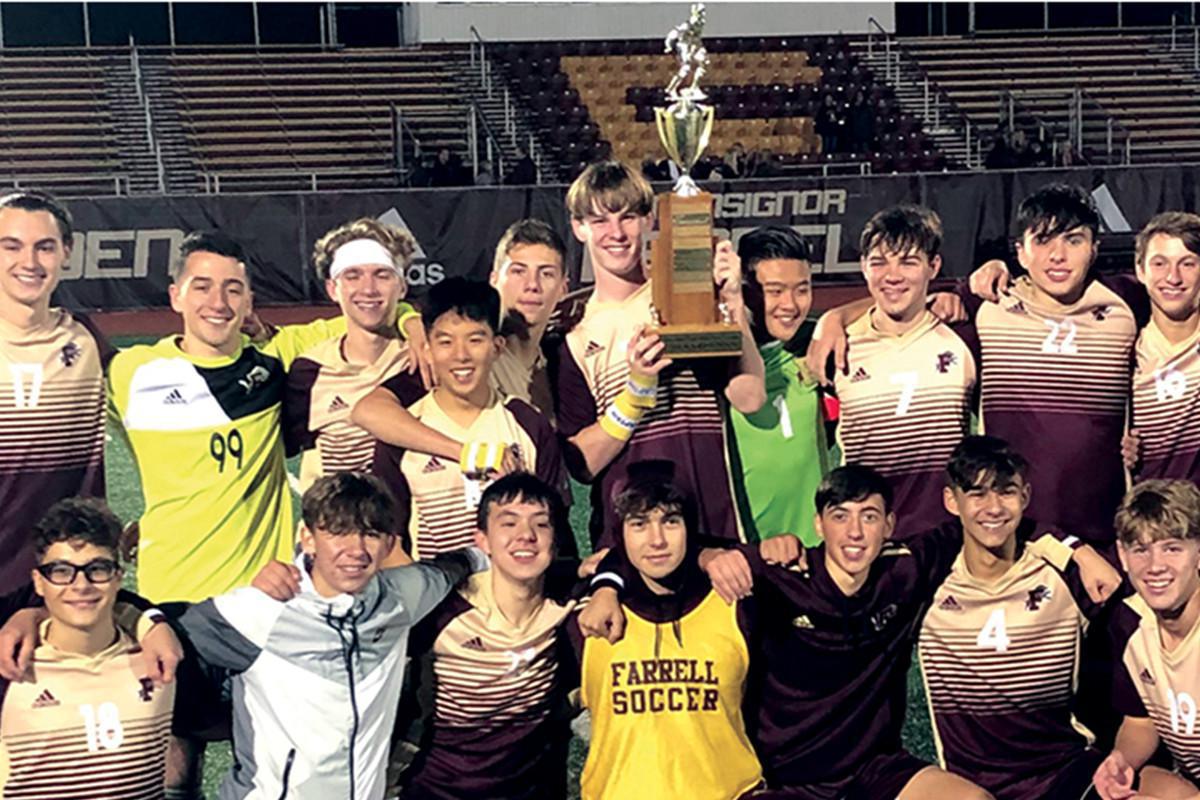 Dear Class of 2024,
I'm excited to announce members of our coaching staff will be hosting Zoom meetings throughout next week for our sport teams. The link to the schedule is below.
The meetings are intended for you, our future student-athletes. Please make every effort to participate. Your parents are also welcome to listen in. We also recommend and encourage you to consider attending more than one meeting. Multi-sport athletes are common at Farrell and all of our coaches support it and work with each other for what is in your best interests.
In our experience, the busier you are at Farrell, the better your experience and many times, the higher your grades. These meetings are important to help us gauge an interest in our various teams and better plan for the 2020-21 school year.
We are confident that we will be competing next year and we look forward to the time when we can begin training back to campus.
Athletic Medical and Parental Consent Form
This form is required for those students who will be trying out for a sport at Monsignor Farrell High School. The form needs to be stamped by a doctor and signed by a parent or legal guardian. Upon completion, please mail a copy to the school, attention to the Athletic Office, and also retain a copy to be handed in directly to the head coach of your program prior to any practice/workout sessions. These forms must be on file prior to any activity with our teams. Look for the PDF link at the bottom of the screen to download the form.
If you have any questions, please feel free to email me.
I look forward to seeing you online next week.

All the best,
Tony Garofalo '89
Director of Athletics
Monsignor Farrell High School
Anyone who would like information on our golf or hockey programs, or has questions about athletics at Monsignor Farrell High School can email Mr. Garofalo.
Zoom Schedule
Football
Monday, June 15th
7:00 pm
Head Coach Tony Garofalo
Zoom ID: 831 6861 6401
Zoom Password: Farrell24
Soccer
Monday, June 15th
7:45 pm
Head Coach Ed Hynes
Zoom ID: 891 7366 1566
Zoom Password: Farrell24
Baseball
Tuesday, June 16th
7:00 pm
Head Coach Bob Mulligan
Zoom ID: 831 6861 6401
Zoom Password: Farrell24
Lacrosse
Tuesday, June 16th
7:45 pm
Head Coach Steve Lyman
Zoom ID: 891 7366 1566
Zoom Password: Farrell24
Swimming
Wednesday, June 17th
7:00 pm
Head Coach Scott Bartleson
Zoom ID: 831 6861 6401
Zoom Password: Farrell24
X/C & Track
Wednesday, June 17th
7:45 pm
Head Coach John Bentivegna
Zoom ID: 891 7366 1566
Zoom Password: Farrell24
Basketball
Thursday, June 18th
7:00 pm
Head Coach Mike Dunn
Zoom ID: 831 6861 6401
Zoom Password: Farrell24
Wrestling
Thursday, June 18th
7:45 pm
Head Coach Peter Hamm
Zoom ID: 891 7366 1566
Zoom Password: Farrell24
2020 Farrell Sports Medical and Parental Consent Form