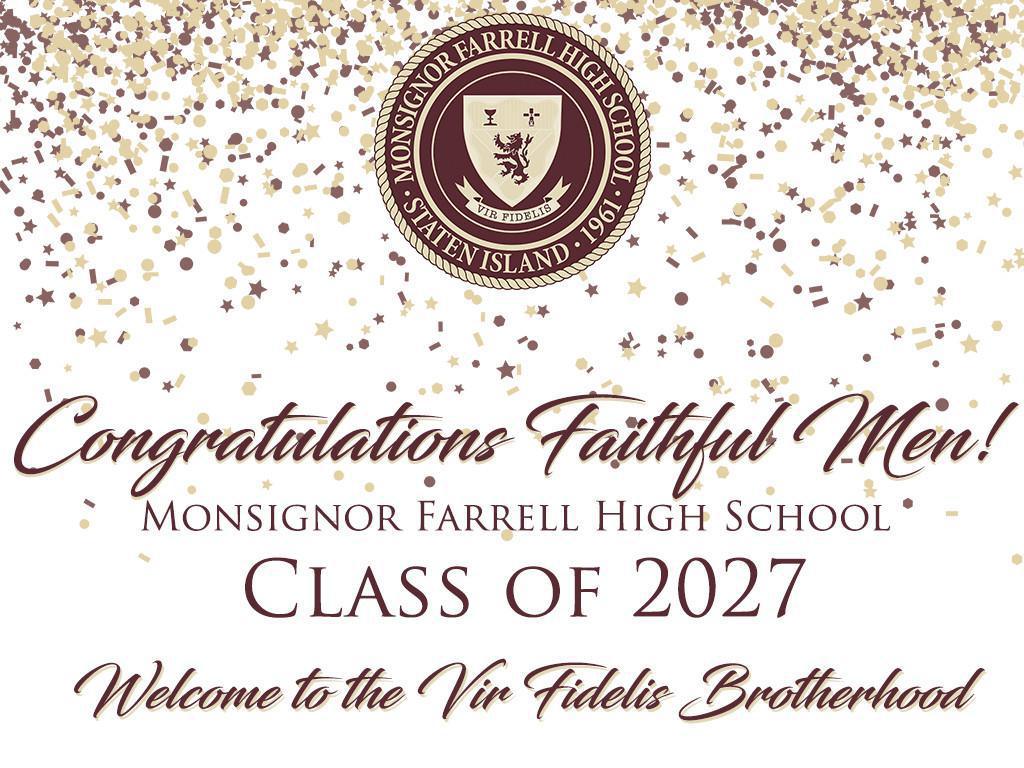 Congratulations! Now that you have been officially accepted as a Faithful Man and a member of the Monsignor Farrell Class of 2027, we need to collect some important information from you and your parents, who are now also part of the Monsignor Farrell Family.
We kindly ask that you complete all forms accurately no later than Friday, February 24. Questions that are marked with an * require responses. You will not be able to submit the form otherwise.
Our official social media accounts are also a great way to stay up-to-date with school news and events. If you have not already done so, please follow us at the following:
If you have any questions, please email Mr. Vincent Nabavi, Director of Admissions and Recruitment.

Communications Contact Form
The information provided in this form will be used to communicate with parents now and throughout the school year.

Student's Personal File Form
Required for all students.

Special Education/Special Accommodations Survey
Required for all students.

FACTS Tuition Payment Form
Required for all students.