Hearing Our Heroes: Repaying those who have served
Some of the most significant individuals in the US are veterans. They are individuals who gave their lives in service to our nation and are deserving of our utmost respect. How about a co-curricular activity that emphasizes support for and respect for veterans?
It's called Hearing Our Heroes.
Sean Egan, '14, established the nonprofit program Hearing Our Heroes with a few of his Farrell classmates. Their motivation came from a trip they took to the VA Medical Center in Brooklyn.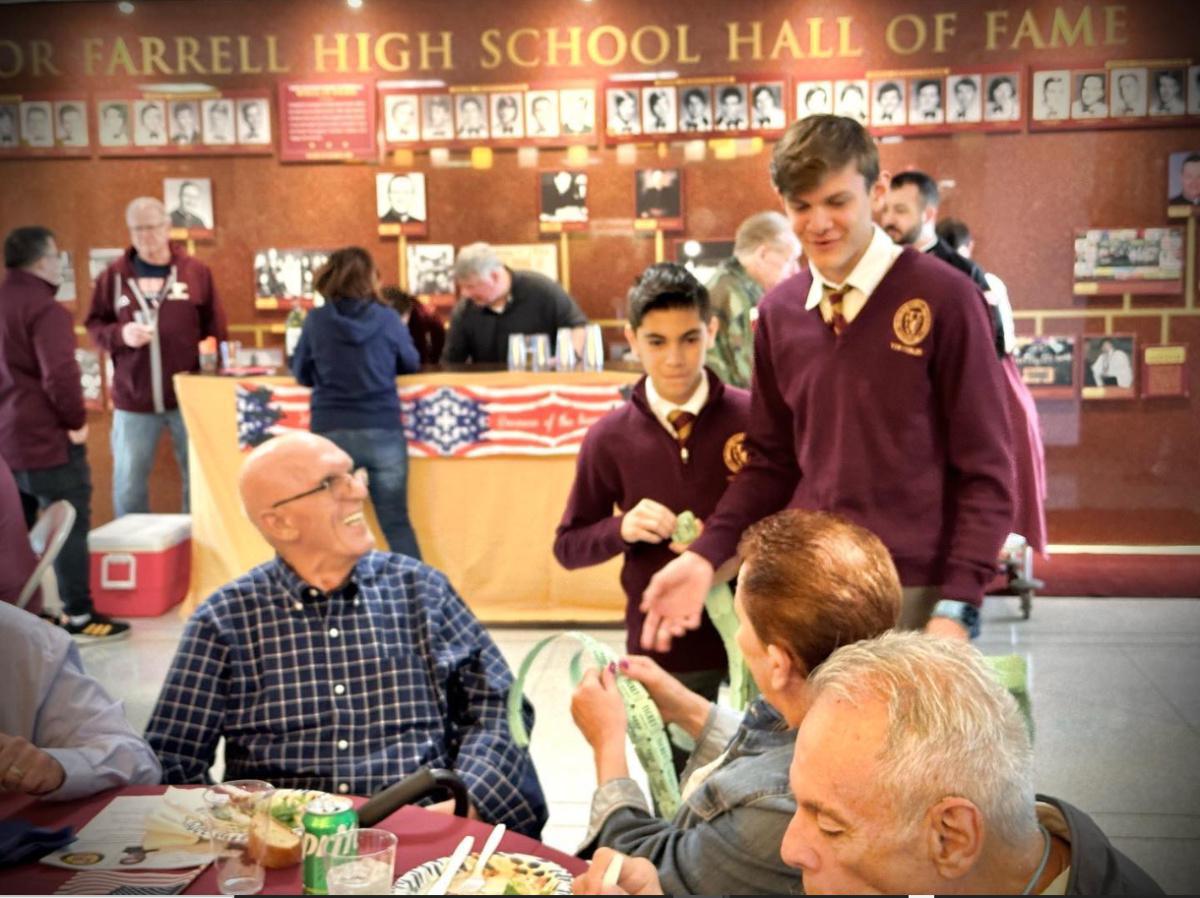 Farrell students and faculty gathered in the lobby on Oct. 29 to volunteer for the Hearing Our Heroes BBQ

"The purpose of Hearing our Heroes is to help support our veterans who have put their lives on the line to protect us, or to serve and protect our country," Marcello Signorastri, '25, said.
Since its creation, hundreds of faithful men in Hearing Our Heroes have given hundreds of hours of service, doing everything from clearing snow for veterans to visiting Walter Reed Medical Center and VA Hospitals.
The biggest yearly events that take place in the organization are the snow shoveling in winter, as well as the annual Hearing Our Heroes barbeque in late October.
"My mission as a Vir Fidelis connects to the mission to Hearing our Heroes because both missions are to do good because it is the right thing to do," Signorastri said. "I would tell people [to join because] it is the right thing to do, and that it is the least we can do for the men and women who put their lives on the line for us."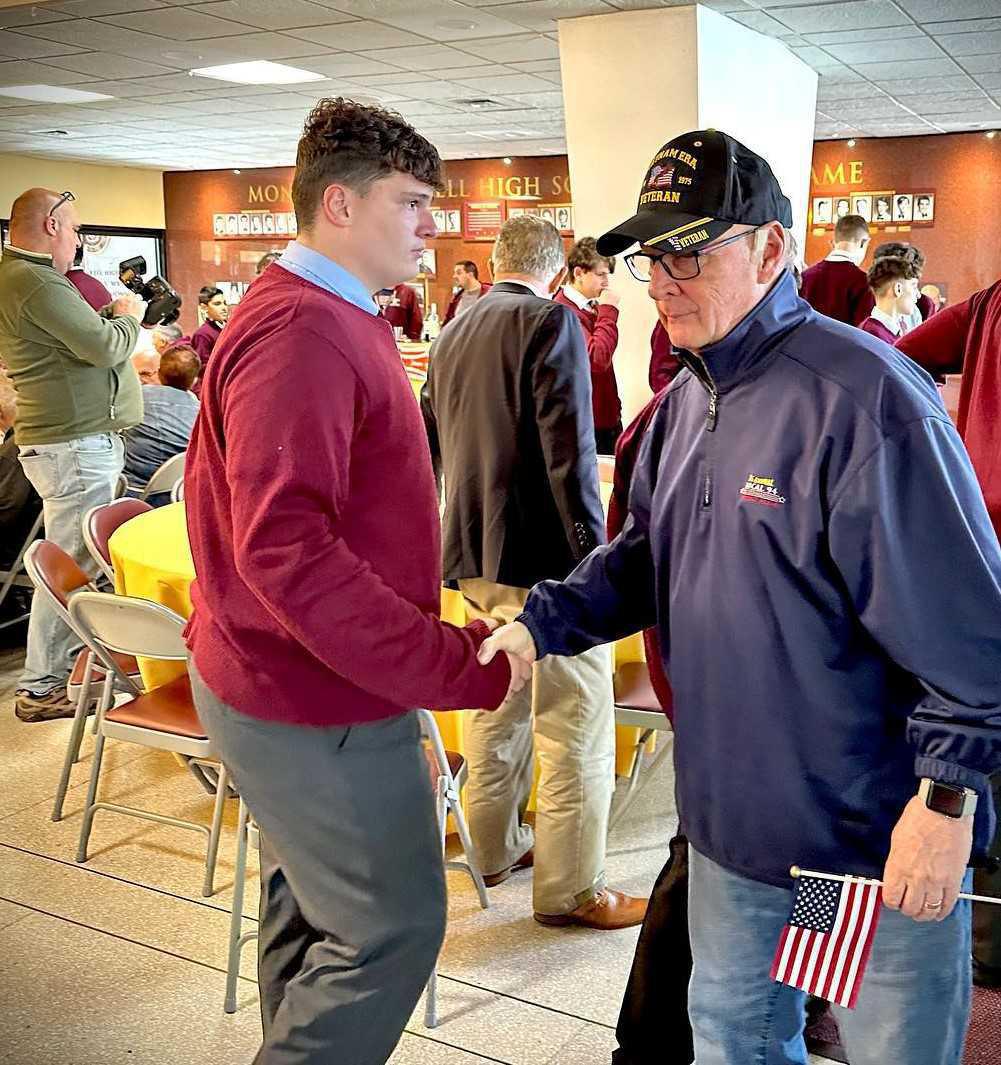 Sophomore Joe Ascione greets a veteran during the Hearing Our Heroes BBQ on Oct. 29.

Many Farrell men have various reasons for choosing to join Hearing Our Heroes — whether it's through family history with the military, their own desire to hear from those who have served, or just simply volunteering through their generosity and heart.
It's more than just service hours, it's about giving back to those who have given their efforts to serve the country and protect our freedom.
"I wanted to join Hearing our Heroes because, coming from a huge military family, I felt it was my duty to give back to these heroes," Signorastri said. "My favorite part about working with Hearing our Heroes is that I get the opportunity to listen to the stories of the veterans, and the satisfaction of helping our veterans."