Farrell lit up the season last month with its annual Christmas Tree Lighting
When you think of Christmas what comes in your mind? It may be Santa, the music, the food, the drinks, friends, family, reindeer, or even a tree.
How about a school event that captures all of that? That's the Monsignor Farrell Christmas Tree Lighting and Nativity Blessing.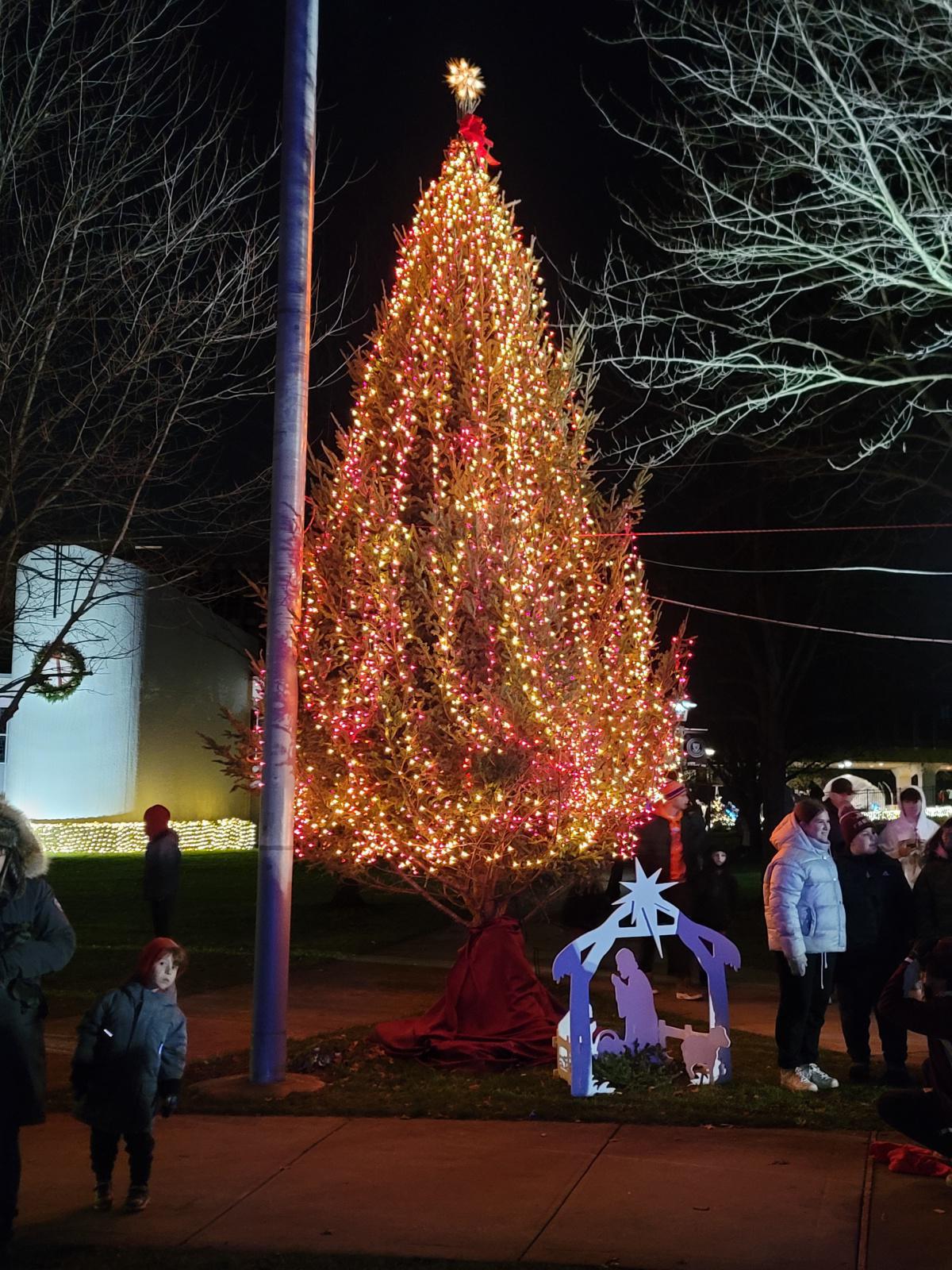 Perhaps one of the most extravagant events Monsignor Farrell offers, the front of the school was packed to full capacity, with a crowd stretching all the way down Amboy Road.
There was so much to do, including ice skating, live reindeer, and music playing, while the parents could enjoy a nice holiday drink at Mr. Martini's Bar from It's a Wonderful Life.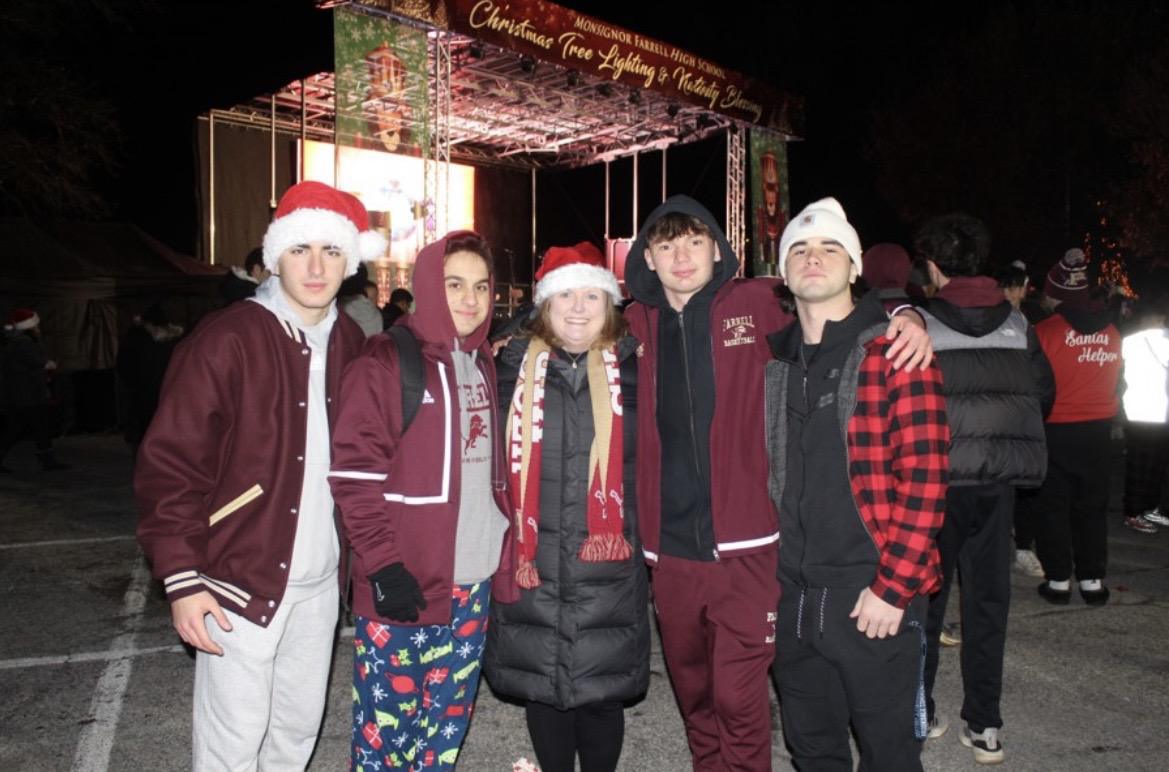 Additionally, there was the singing of several Christmas classics, performed by the Farrell Players, and members of the various Farrell athletic teams. Miss Guerriero's senior Speech and Communications class performed "T'was the Week Before Christmas" Farrell-style, and entertained the crowd to Mariah Carey's "Christmas, Baby Please Come Home."
All proceeds raised at the event went to the Friends of Staten Island (F.O.S.I.) organization, benefiting Gianna Nicole's Heart of Hope, the Lyme Foundation, Friends of Blue Heron Park, and The Seton Foundation for Learning.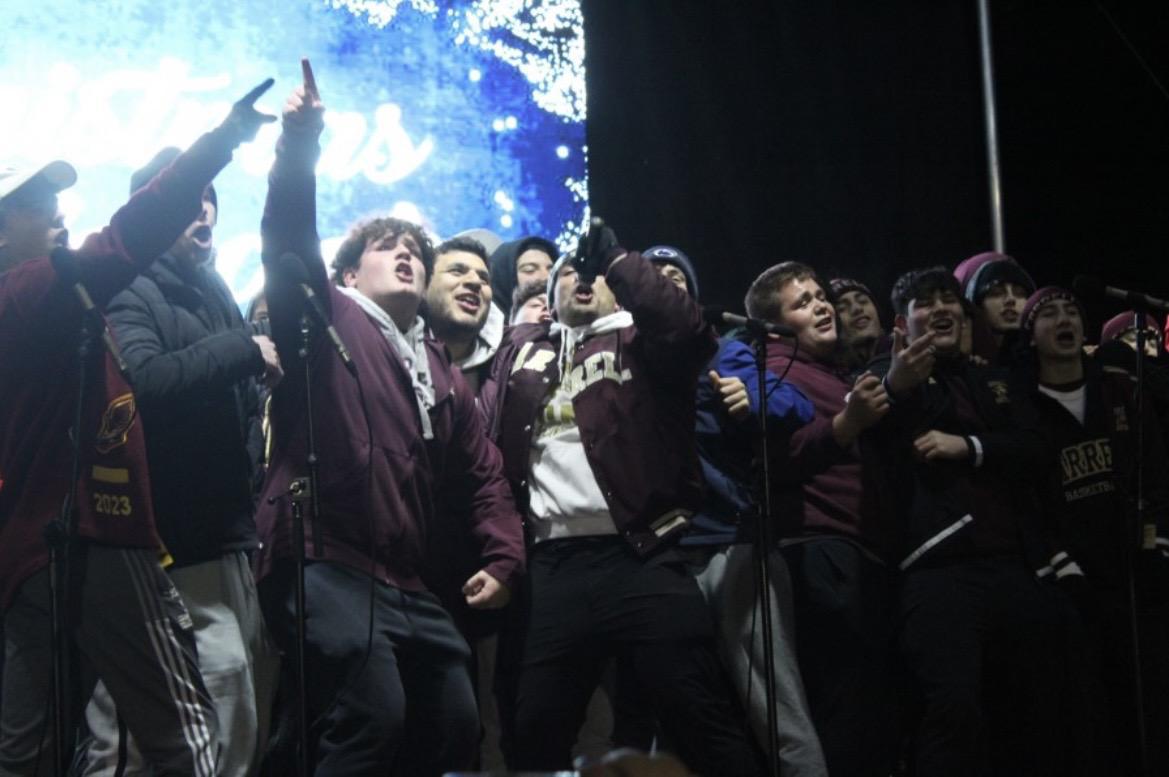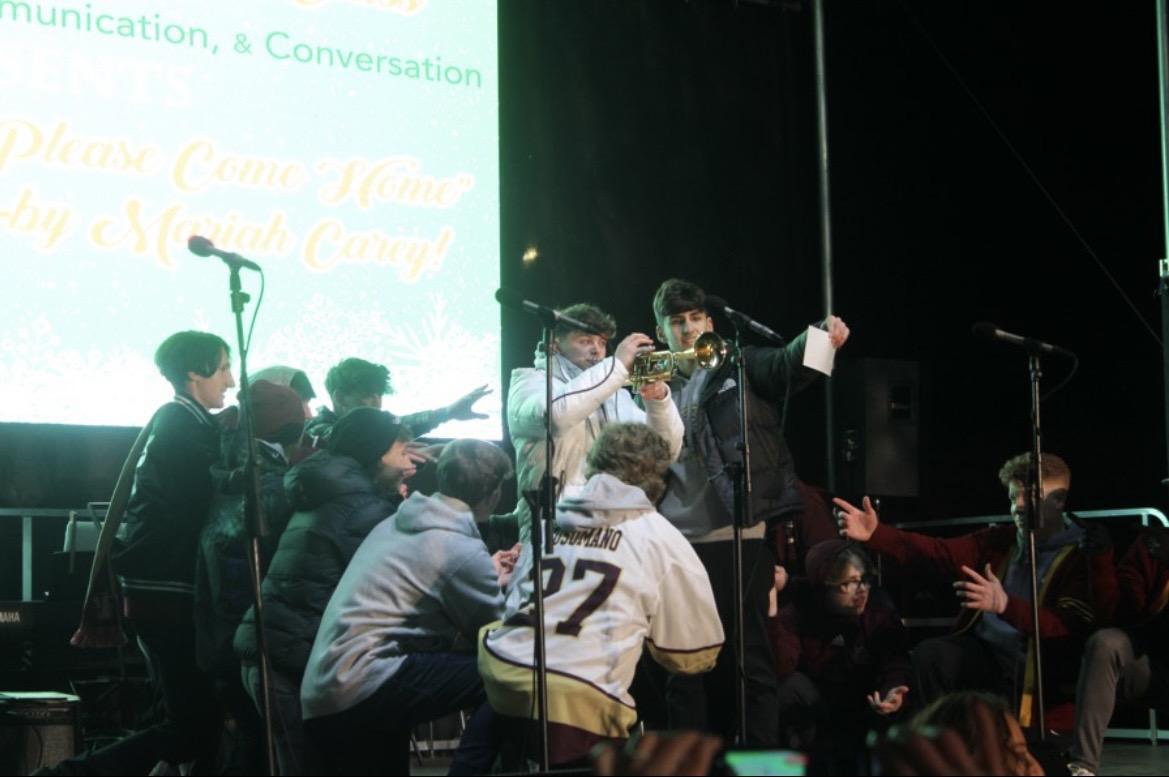 The tree was lit up in the beautiful school colors of maroon and gold. We even had a cameo from Santa himself, who was delivered to campus by the FDNY.
The Christmas spirit of the Farrell community truly showed at this event. All the Farrell men who attended showed their school pride celebrating with their parents, faculty and staff, and fellow Farrell brothers.