Faculty Spotlight Q&A with Mrs. Tierney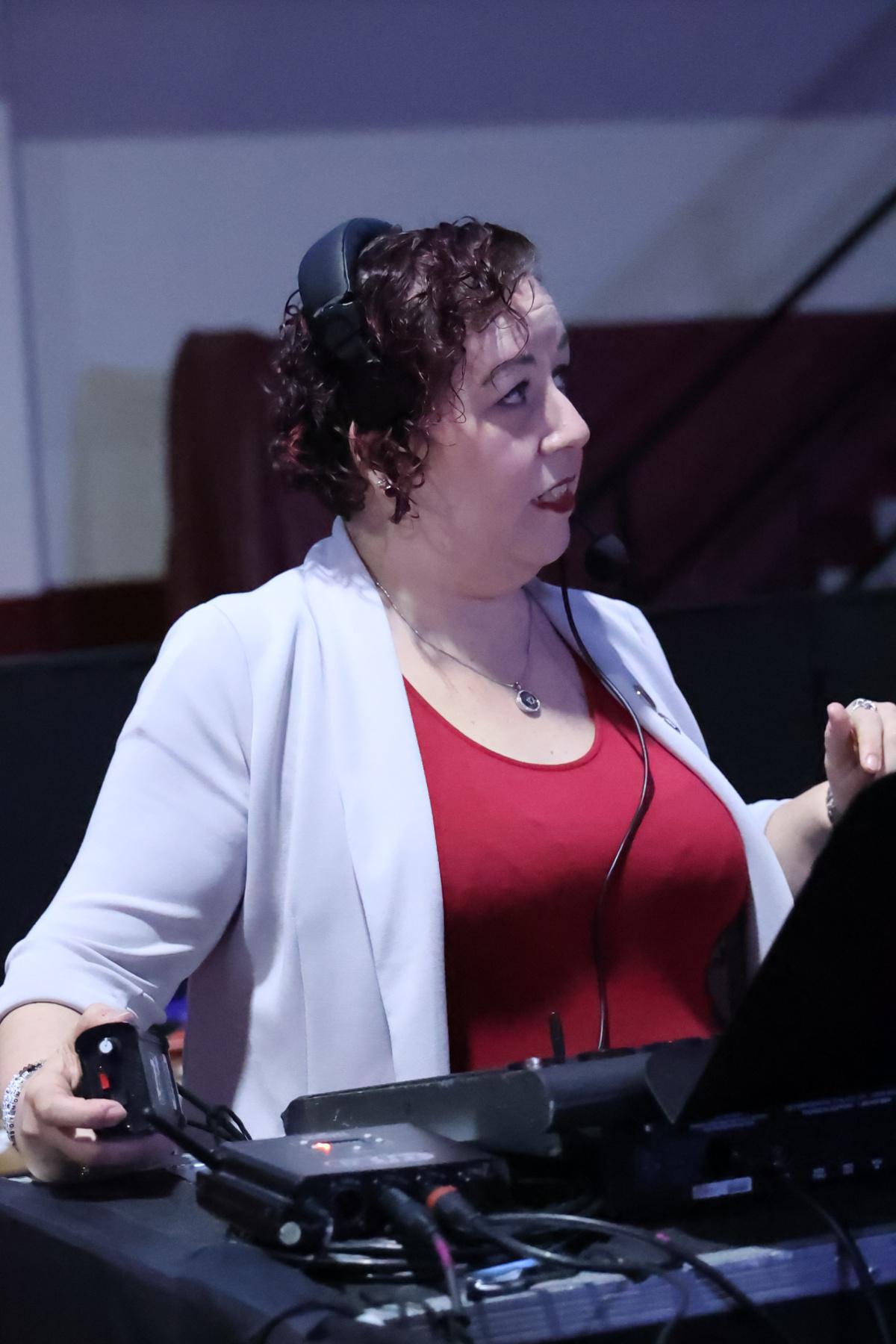 Pictured Above: Mrs. Tierney, director for the Farrell Players, helps lead along the cast and production crew during the 2022 Spring Musical, Pippin.
Though Mrs. Tierney is technically only in her first year of teaching at Monsignor Farrell, she has been a member of the Farrell community for years. A member of the religion department, Mrs. Tierney is the moderator for the Farrell Players, the school's performers who put on musicals in the spring and non-musicals in the fall.
Mrs. Tierney took the time out of her schedule to speak with The Lion about teaching and the Farrell Players -- specifically their Into the Woods musical that just finished auditions and will premiere in March. We appreciate Mrs. Tierney for her time.

What do you do here at Farrell?
I teach Freshman and Sophomore Theology classes and I'm the director of the Farrell Players.
If you could teach any other subject, what would you choose?
While I truly love teaching Theology and sharing the story of God's loving plan of salvation to the students at Farrell, I would love to teach theatre and help students learn how life-changing theatre can be.
Tell us about your experiences with the Farrell Players.
I was blessed to begin working with the Farrell Players in 2014 and it is an amazing experience to be able share my love of theatre with the students at Farrell. We do two to three shows a year: our mainstage musical, a non-musical (which we perform in the Players Space) and we work with other student organizations at Farrell on the Christmas Tree Lighting. This year, we will also be creating a "24 hour theatre" project using some familiar (and not-so-familiar) Shakespearean works. Students who are interested in participating will receive their scene and perform it 24 hours later.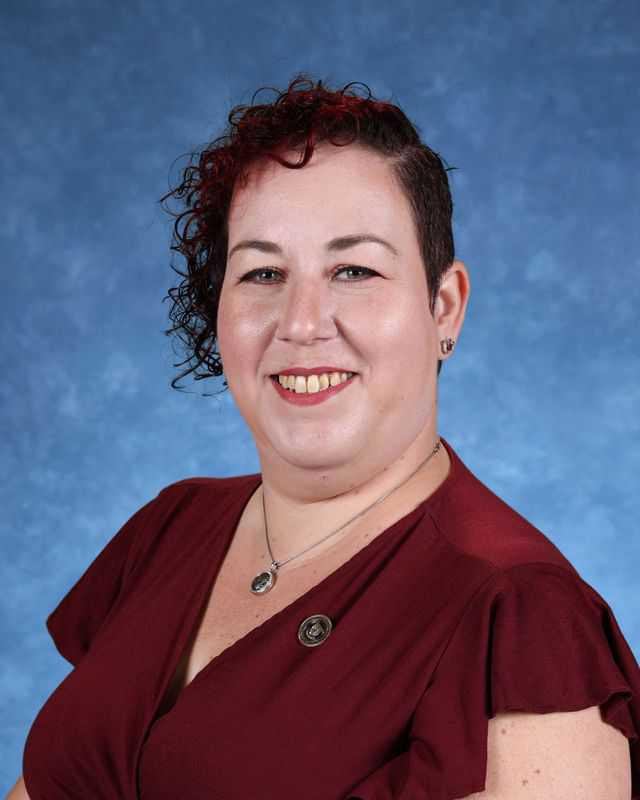 Mrs. Tierney teaches religion to freshmen and sophomore students.

Can you give a little background into what Into the Woods will have?
Into the Woods is an excellent musical, and it's one that I've always admired. It is challenging musically and theatrically. The show is nearly sung-through and Sondheim's music always presents a challenge for the performer. The characters experience a lot during the show: love, loss, joy, sorrow, and every emotion in between. Things are going well and then the rug gets pulled out from under them. The characters go into the woods and we come out the other side different than they were before: stronger, and better because they have each other. The Woods are life. Life challenges us at every turn, but we persevere, grow and change. Like the characters in Into the Woods, we rely on the people around us who care for us to help us get through the difficult times and take joy in the good times.
What are you planning for the Into the Woods musical this spring? How has the casting process been going?
We have lots of great plans in the works for the show that will help our audiences see the fairy tales that are part of Into the Woods come alive while allowing them to fully join in the journey the characters are on. Our crew will be hard at work creating the set, marionettes, and all the props that are needed for the show.
What has been your favorite experience with the Farrell Players? Any favorite play, musical or not?
Every show I've been privileged to helm has been a wonderful experience, and each one has left me with indelible memories that I'll cherish always, and I have learned and grown as a director with each show. I've been lucky to direct my favorite musical here (Godspell), to direct an incredibly challenging operetta (The Pirates of Penzance), to direct a fun musical that many people haven't heard about (Curtains), to challenge my students with dance (Pippin), to direct a lovely gem of a musical with beautifully written, real characters (She Loves Me), and to be at the helm of the first high school musical after the pandemic (The Addams Family: QCE). I've been fortunate to direct a non-musical that challenges the way people think (12 Angry Jurors), and to bring long-forgotten media to new audiences with several radio plays, including several that we performed virtually.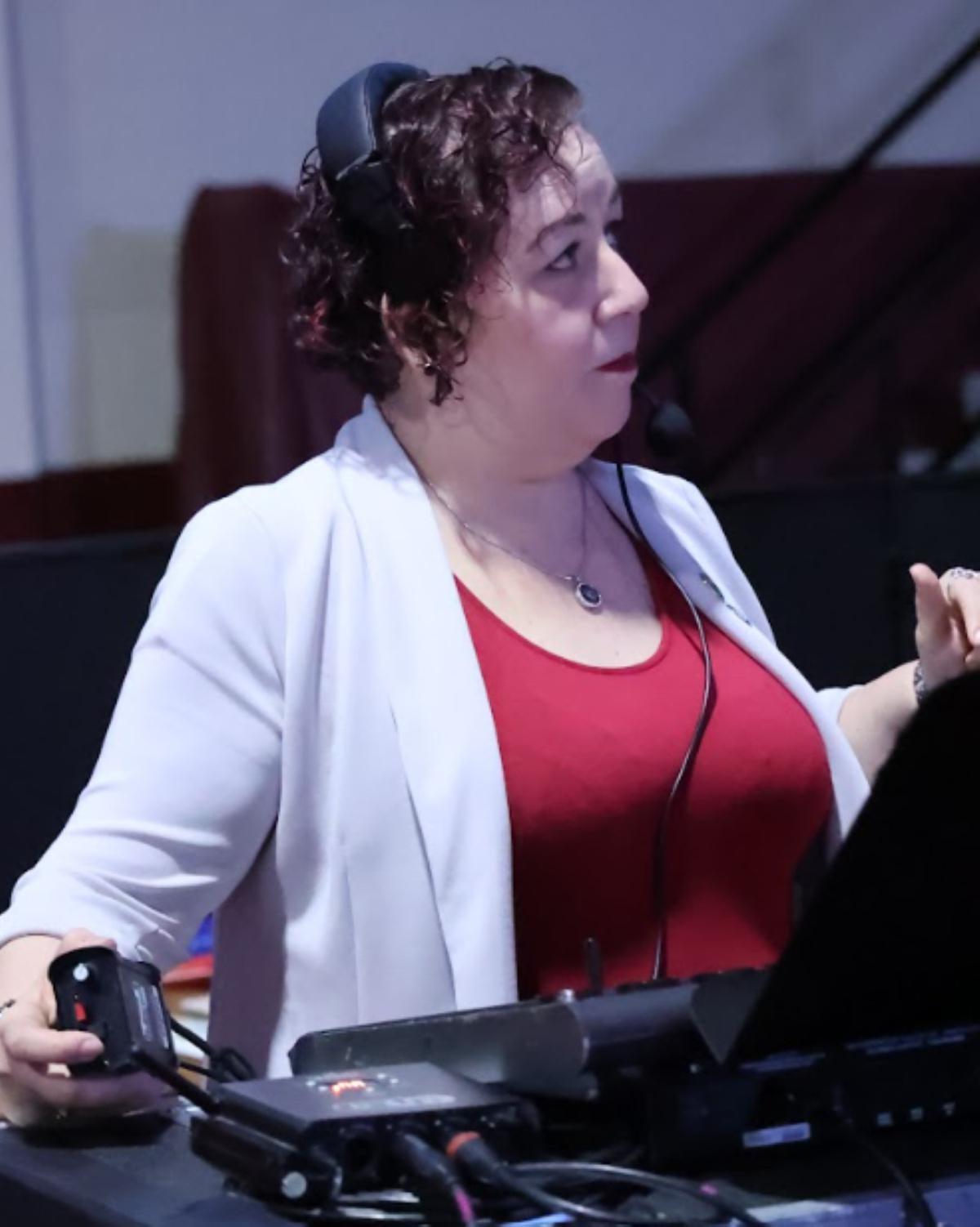 Outside of the classroom, Mrs. Tierney has overseen the Farrell Players since 2014.

What would you say to someone to convince them of joining the Farrell Players?
Ask a senior Farrell Player why they like being a Farrell Player. They will do a far better job of encouraging someone than I would ever be able to.
What makes someone successful in the Farrell Players? What makes someone stand out?
There's a saying that goes "Talent will get you in the door. Character will keep you in the room." That is very true in theatre, especially in Farrell Players. I am blessed every year with an incredibly talented group of student performers, but the students who stand out to me are those who go above and beyond to be kind, respectful and helpful, who give their all at each and every rehearsal and who are willing to take chances. At rehearsal, actors try different ways of performing lines, scenes and songs. They take chances and see what works. I love students who are willing to try things and those who are loving and supportive of each other when things in the scene go well – and even more when they don't.
Members of the Class of 2022 perform during last year's Spring Musical, Pippin. This year's musical production from the Farrell Players will be Into the Woods.

What was it like planning for the Christmas Tree Lighting this year? How busy did it get?
It was hectic, but lots of fun to plan and organize, and I was lucky to have lots of help and support from the administration and the moderators of the different student organizations involved. Christmas is a special time of the year full of joy, love, and cheer, and I am grateful for the opportunity to share my love for the holidays with my Farrell family and our neighborhood community. It was I love Christmas!
What was your favorite part of this year's Christmas Tree Lighting Ceremony?
Watching people. I love seeing the joy of Christmas on everyone's faces: people are smiling, singing, cheering when the tree lights up, and being excited when Santa arrives. Everyone is experiencing the magic of the season and the joy of being together as a school family and a neighborhood community. That is the best part.
What are some of your hobbies outside of Farrell?
I love to cook and bake, I enjoy reading, music, and (of course) theatre, and I like to do crafts like crochet and needlepoint. My absolute favorite thing to do is to spend time with my family, especially playing with my son. His toddler energy is infectious! Seeing the world through his eyes and watching him experience everything for the first time has truly been a blessing, and I am grateful to be able to be his mommy.