Author Peter Marzano, '68
Author Peter Marzano, '68, discusses venture penning two stories -- Litany of Sorrows and Search and Deception
The Writing Studio recently welcomed Peter Marzano, '68, who discussed his journey to becoming an author following the publication of his latest book, Search and Deception. It is the sequel to his first book, Litany of Sorrows, published in 2021.
Filled with joy, Marzano shared his story, inspiration, tips, and advice.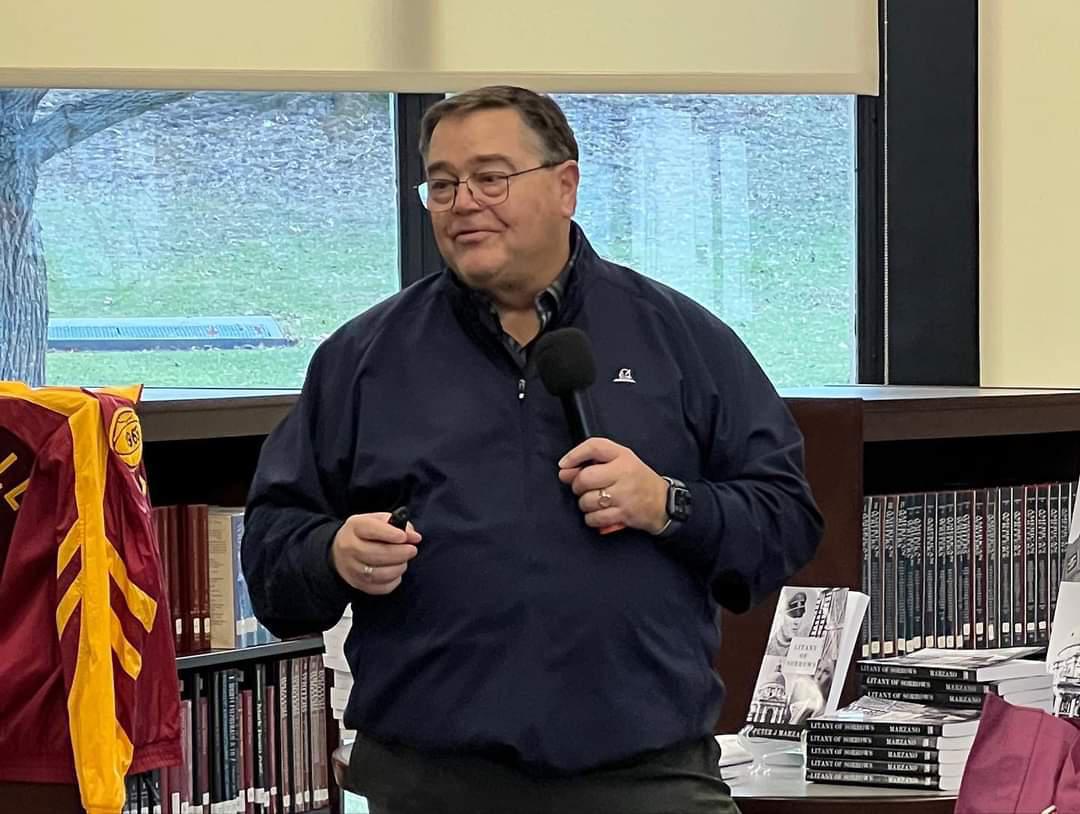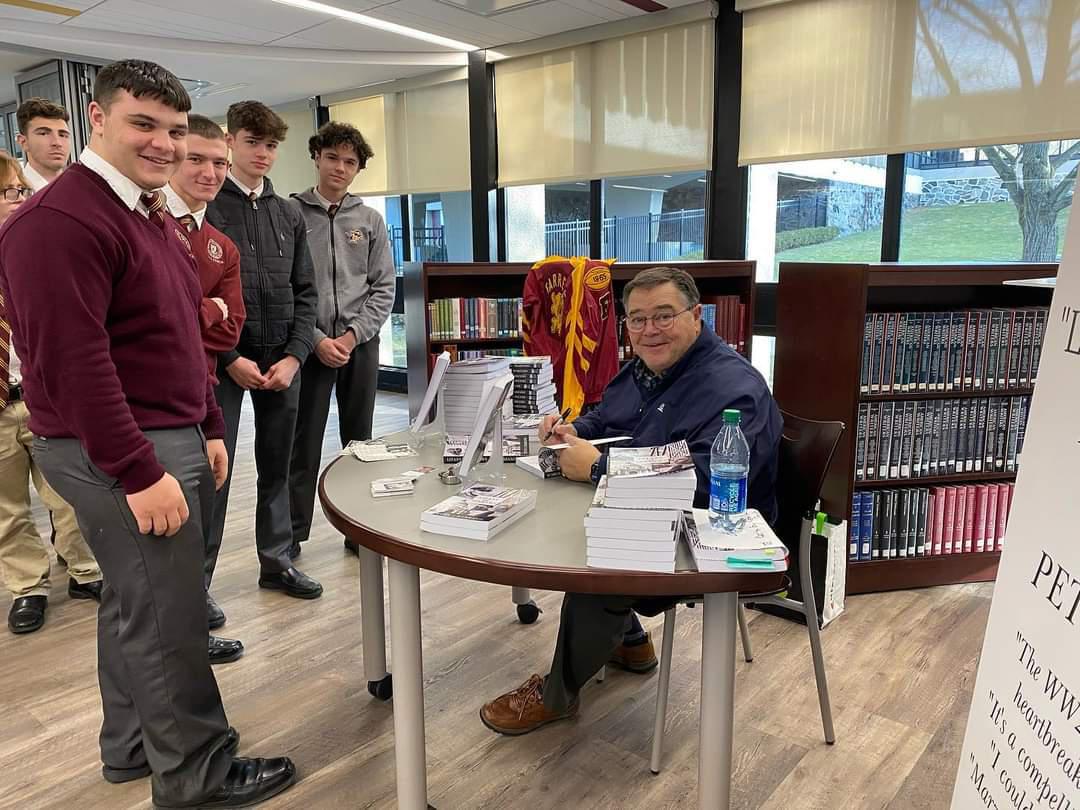 Pictured above, top: Peter Marzano, '68, talks with students in the Writing Studio about his two published books, Litany of Sorrows and Search and Deception, in the Learning Commons on Feb. 10.
Pictured above, bottom: Students line up to get signed copies of Litany of Sorrows and Search and Deception from Marzano.

Marzano is the son of an Irish-Italian family. After attending college and an apprenticeship at the NY Telephone Company, he saw his career in sales management project management. He partook in multiple companies during his career.
Subsequently, he had a dream that gave Peter Mazano the urge to write Litany of Sorrows. Believe it or not, the story Litany of Sorrows came from his dream.
Getting his call to writing, he began writing his book. Not long after, his Farrell friends and other fans began contacting him and asking for more!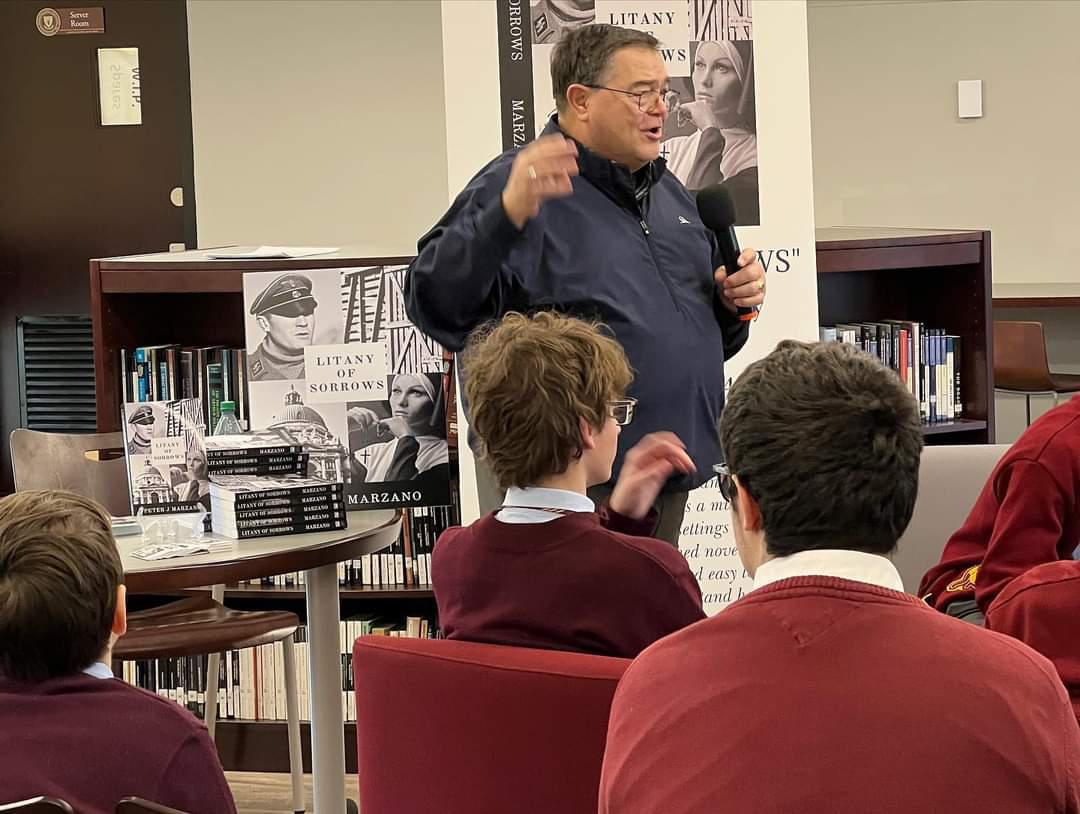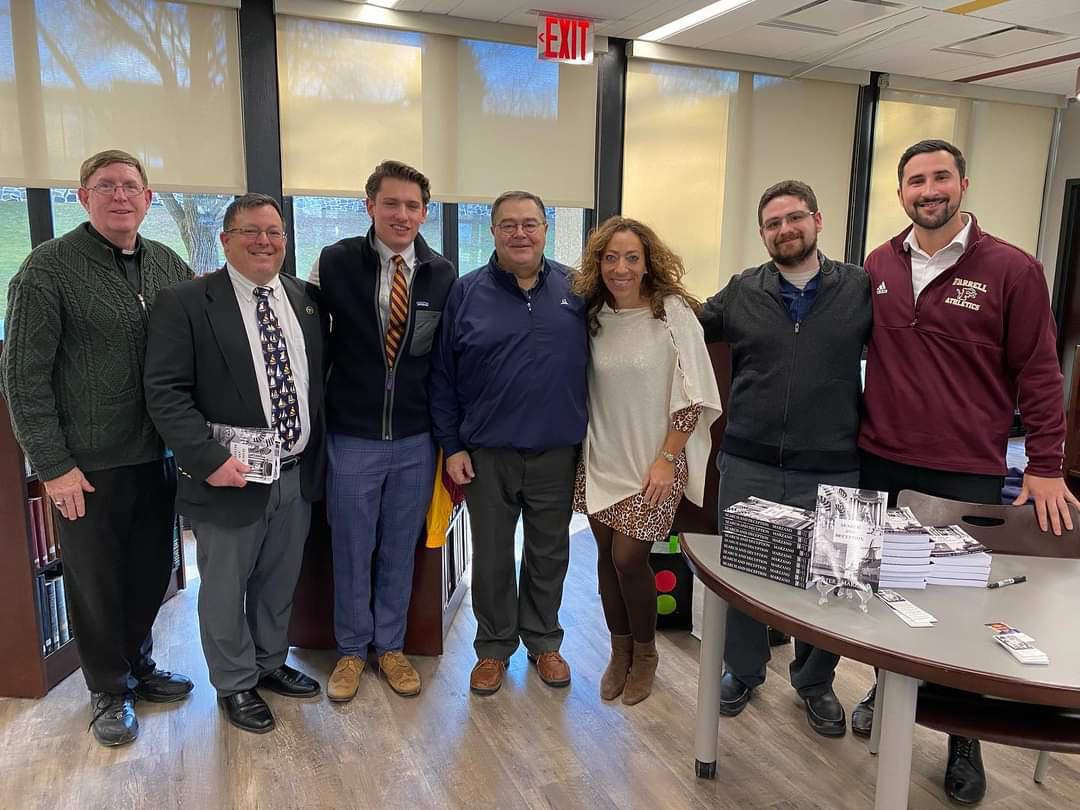 Pictured above, top: During his visit, courtesy of the Writing Studio, Peter Marzano, '68, describes the author's writing and publication processes to students.
Pictured above, bottom: Marzano (center) lines up for a photo with faculty and staff members.

The second book was up to him and his imagination due to this book not coming out of his dream.
"In the first book, I wrote most of the story and came up with the ending," Marzano said. "What was the big surprise was the dialogue. When the two characters were talking, I can hear them talking to each other while I'm writing."
Marzano additionally explained his writing process to the students, giving advice on idea creation, how to improve writing, and how to self-publish.
We thank Ms. Guerriero for her efforts in bring Peter Marzano to Farrell once more!