Faculty Spotlight Q&A with Mrs. Jennifer Frydberg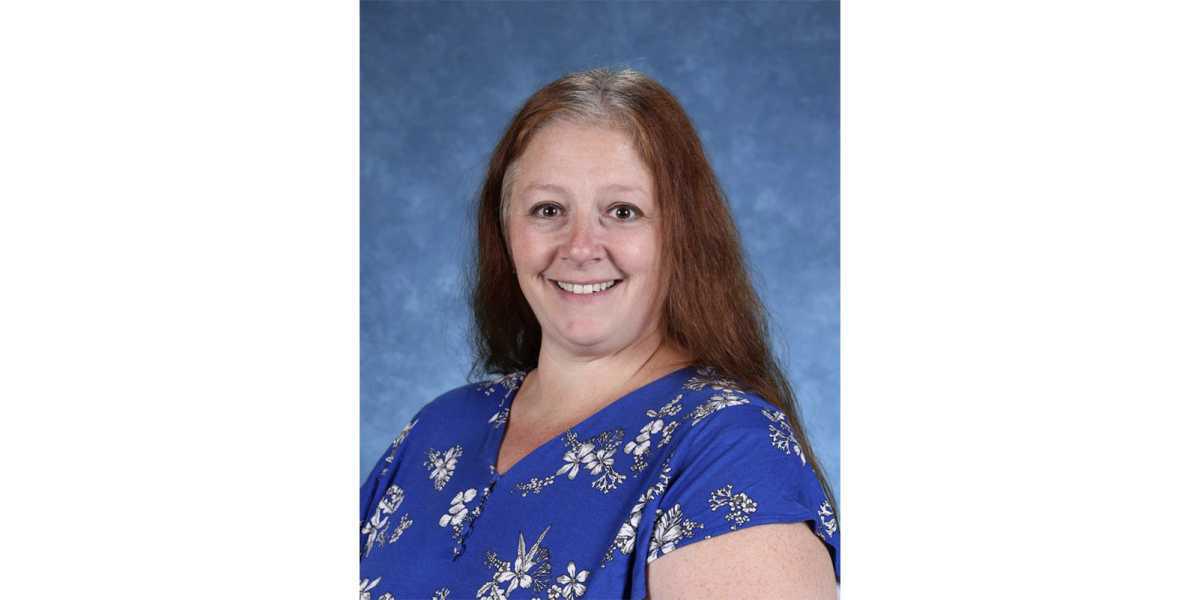 Pictured above: Mrs. Frydberg, chairperson of the science department, teaches Living Environment to freshman scholars and a number of science-based senior electives.

A member of the Farrell community since 2001, Mrs. Jennifry Frybderg is the current chairperson of the science department. Through the different courses that she teaches and the organizations she is faculty moderator for, Mrs. Frydberg hopes to expand students' love for STEM and the world around them.
Mrs. Frydberg took time out of her busy schedule to speak with The Lion about her role as a science teacher and moderator for the Marine Biology Society. We thank and appreciate Mrs. Frydberg for her time.

What do you do here at Farrell?
I am the science department chairperson. I teach three science elective courses and Scholars' Biology. I am also the moderator of the Marine Biology Society and am involved in the STEM summer camp, where we do fun and creative experiments with campers, such as setting stuff on fire and making tools from pencils and rubber bands.
If you could teach any other subject, which would you choose?
Math. I love it. I have always loved math and science.
What made you want to teach science?
I have always loved science since I was a kid. I feel it's a way to learn more about the world around us. I like investigating and learning things. I was actually originally thinking of going to medical or dental school, but I realized that my true passion was teaching. I enjoy teaching.
Pictured above: In addition to her classes, Mrs. Frydberg also serves as the faculty moderator for the Marine Biology Society at Monsignor Farrell.

What are some hobbies and activities you like to do outside of school?
I like to draw, play video games, volunteer in the community, cook and bake.
What is something not many people know about you?
I'm a big horror movie fan, and I own every Stephen King book. Some even signed by him!
What clubs do you lead here at Farrell?
The Marine Biology Society, which gives students the opportunity to volunteer at beach clean-ups, go on field trips to places like Governors Island and the aquarium. It also gives the kids a chance to do hands on activities in order to learn more about marine sciences. Students in the Junior class have even done two years of water quality studies, 20 weeks long each, which will look good for college.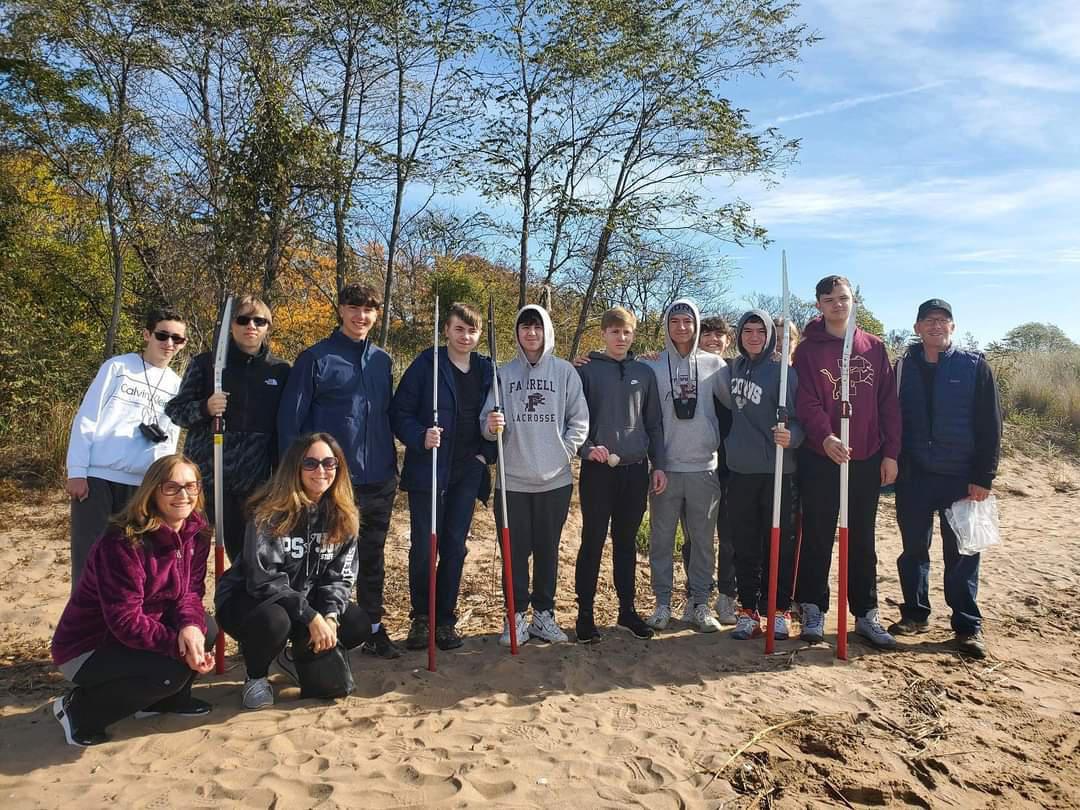 Pictured above: The Marine Biology Society took a trip to the Confernece House Park back in the fall for the Blue Wave beach cleanup and the Lanternfly Egg Hunt.

What is your happiest memory here at Farrell?
My happiest memory was when all the science labs were renovated, which allows our students to have better access to state-of-the-art equipment and conduct lab experiments we couldn't do before.
What is the best aspect of teaching, in your opinion?
The best aspect of teaching is that feeling of satisfaction when students are learning and understanding, even when it's not a topic related to what you are teaching. Making that connection with a student is one of the most meaningful things about this job.
And it doesn't hurt that we have summer vacation days. Those are great.
What would you like to say to anyone who is considering joining marine biology?
It's definitely the type of club that has something for everybody, whether you want to hear from experts from various fields when they come and do guest lectures, or visit the Richmond County Yacht Club to measure and learn about oysters, or volunteer to help clean up our local beaches. There are plenty of activities to choose from!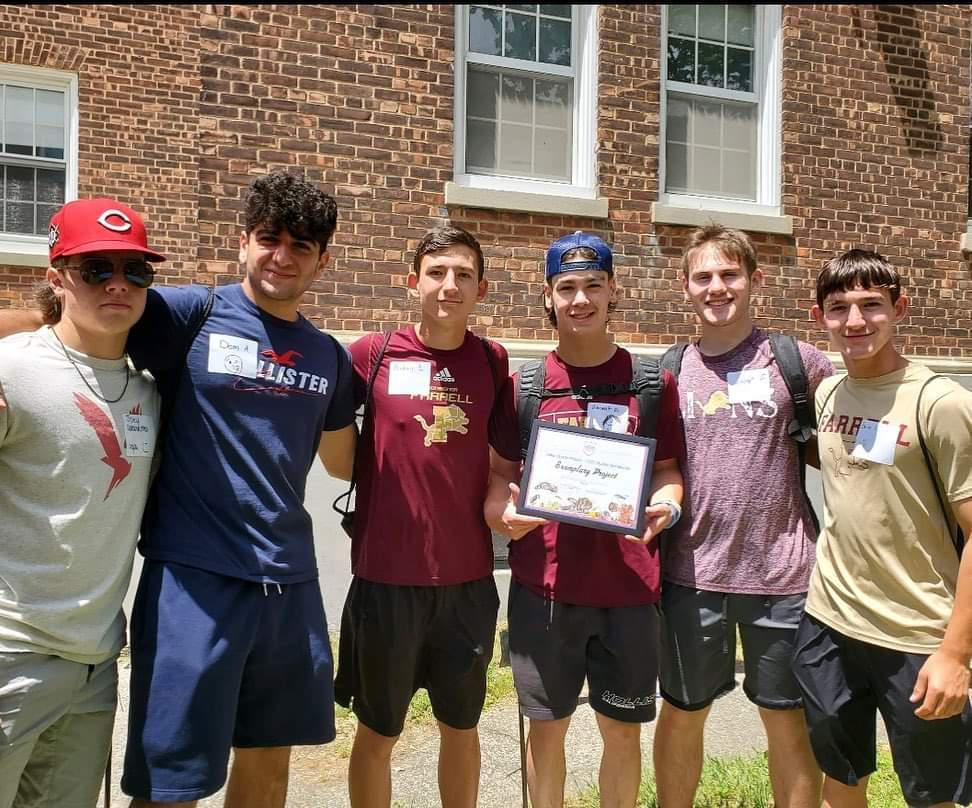 Pictured above: Last year, the Marine Biology Society, led by Mrs. Frydberg, was given the Exemplary Project award at the Billion Oyster Project Student Symposium for their project, Water Quality of Staten Island Beaches.

Which club would you like to add to Farrell?
It would be cool to have a movie club, where we can watch movies and discuss. Especially horror films, those are my favorite.
What is your funniest experience at Farrell?
There are lots of them, but I think if I had to choose it would be the tarantula story. It was years ago, I convinced my whole class I brought a tarantula to school. But when I opened the box and it was empty, several students just started to scream and cry, thinking there was a tarantula running around on the floor.