Varsity Basketball wins out in postseason, makes history while doing so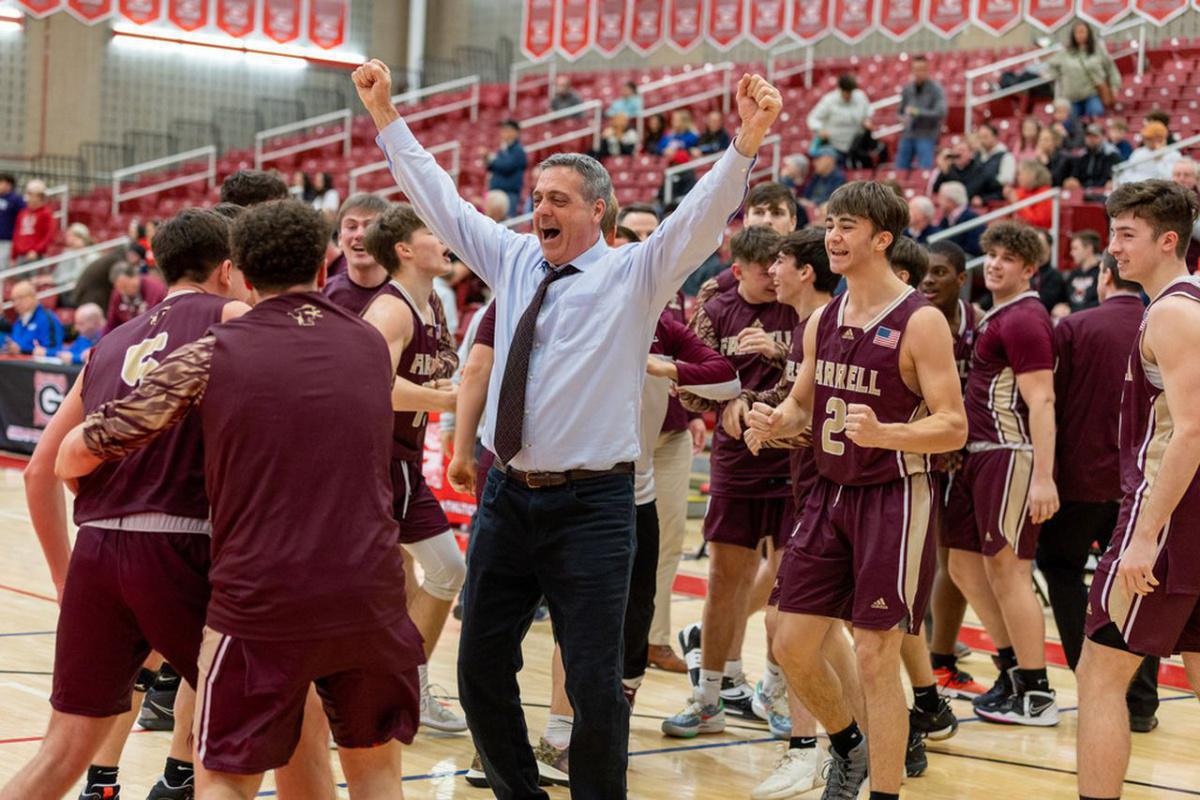 Pictured above, Monsignor Farrell Varsity Basketball Head Coach Mike Dunn celebrates with his team seconds after they clinched the New York State Federation A Boys' championship.

Monsignor Farrell can certainly say it has left a permanent mark on Staten Island and has the best Varsity Basketball team in the state of New York.
The Lions finished off what was already a highly successful 2022-23 season in style on March 26, winning the New York State Federation A Boys' Tournament of Champions for the first time.
The win makes the Lions the first team in Staten Island history to win a boys' Federation title. It also makes them the first CHSAA city team in almost 30 years to win an A championship.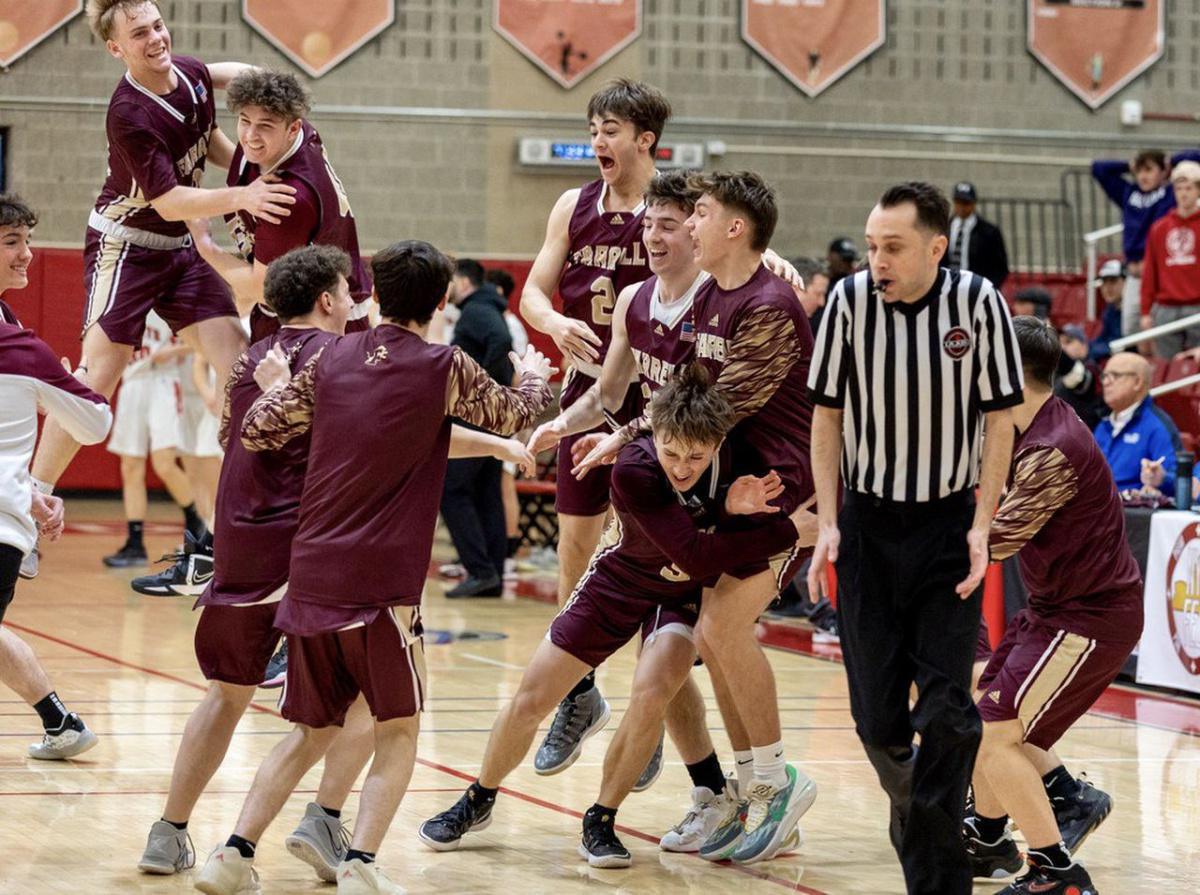 Pictured above: The Varsity Basketball team celebrates the end of a highly successful and historical season. They are the first team in Staten Island history to capture a boys' Federation title.

"It's never easy winning a championship," Head Coach Mike Dunn told SILive immediately following the game. "There's so many things that have to go right and to me, it's more fortune than luck because you make your fortune by the way you play.
"It's just an incredible group of kids who care about each other and I know that every former player feels part of this win and season because they all walked the same path and know what it takes to accomplish such a great championship."
The Lions were led in the federation tournament by by senior PJ Scalisi, who averaged 20.5 ppg in the two games (18 points, five rebounds and four assists in the title game), as well as senior Timmy Manuelian, who also had 18 points in the title game and also drained key baskets in the final quarter.
"It's an unbelievable feeling, to say the least," Scalisi told SILive. "We played for each other from the first day of practice and always work hard. I think that's why we're champions."
The Lions won a spot in the federation title game by defeating Transit Tech 55-47 on March 25.
The Lions' magical postseason began last month when the team won the CHSAA City Championship, coming out with a 50-46 win over Nazareth.
They followed that by winning the CHSAA State Championship by defeating Bishop Timon 65-40.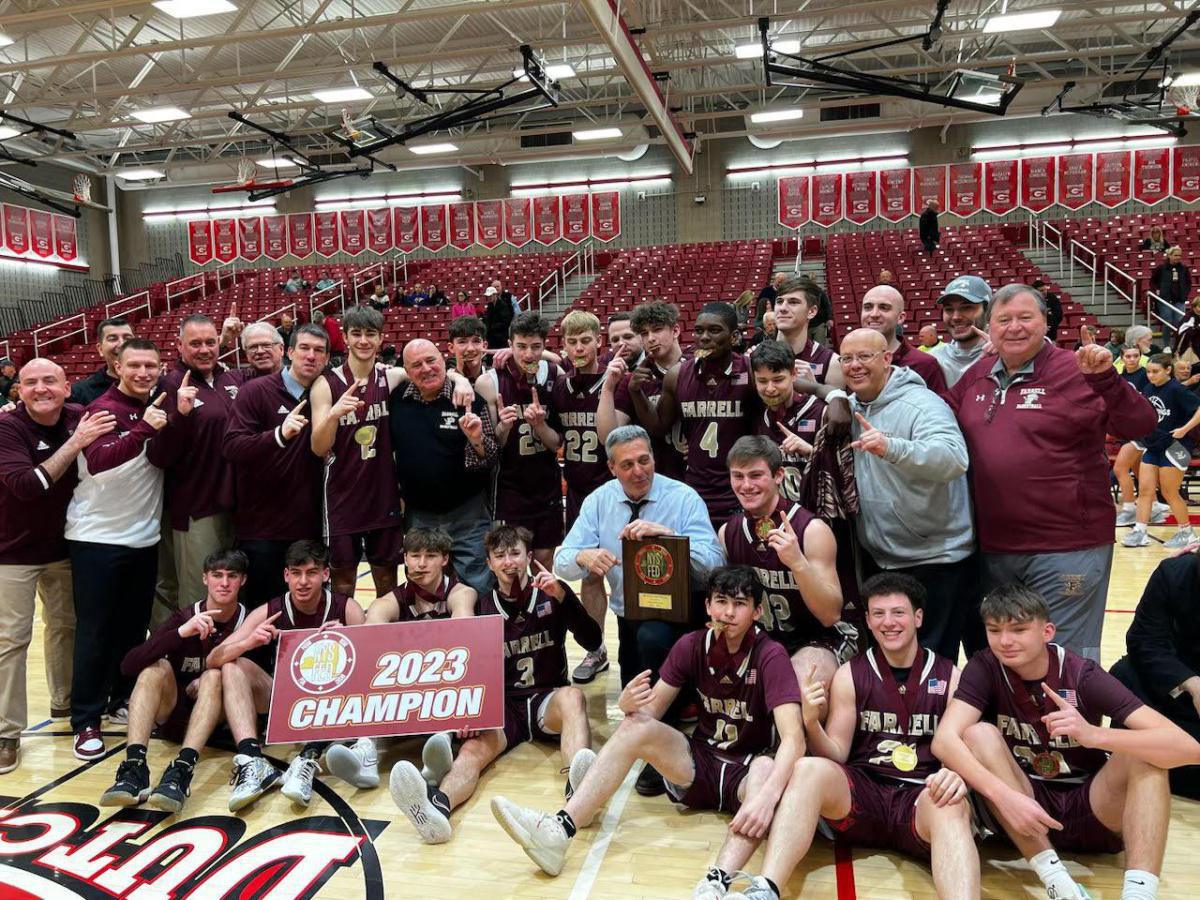 Pictured above: The Varsity Basketball team finished this season 24-6, with Intersectional, Catholic state and Federation championships.

A big congratulations to Coach Dunn and the rest of the Varsity Basketball team for their historical accomplishment!