The teachers outlast the students in fun-filled showdown on the court, winning by 10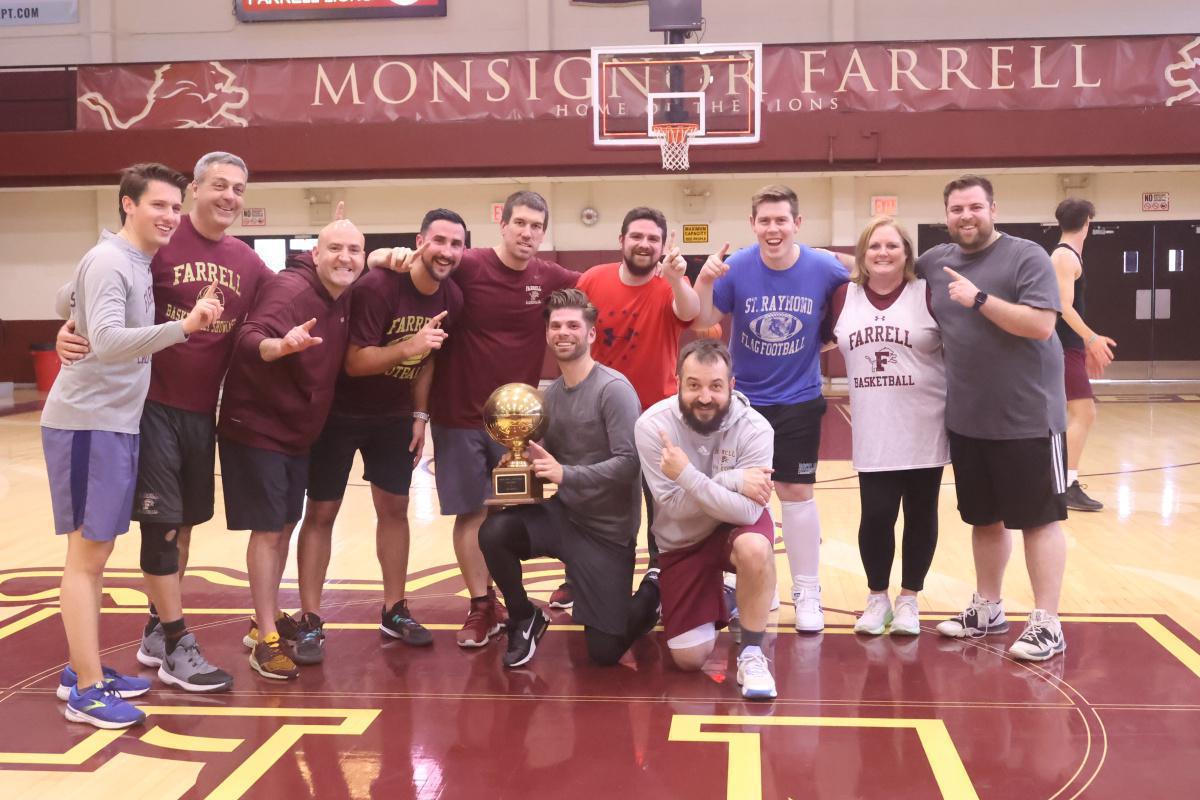 Pictured above: The faculty team members pose with the students vs. faculty basketball game trophy following their victory.

Think about some of the most famous basketball — pro or college — rivalries you may have heard of. Lakers vs. Celtics, Knicks vs. Heat, Duke vs. North Carolina and Louisville vs. Kentucky have circled some of the most memorable games and moments in the sport.
But there's one other rivalry that might just take the cake: Farrell seniors vs. Farrell faculty.
In a dramatic showdown on May 2, the faculty and seniors clashed on the Monsignor Farrell basketball court, gathering a large crowd of students and staff. The intense battle between skill and teamwork, with the faculty ultimately being victorious with a final score of 46-36.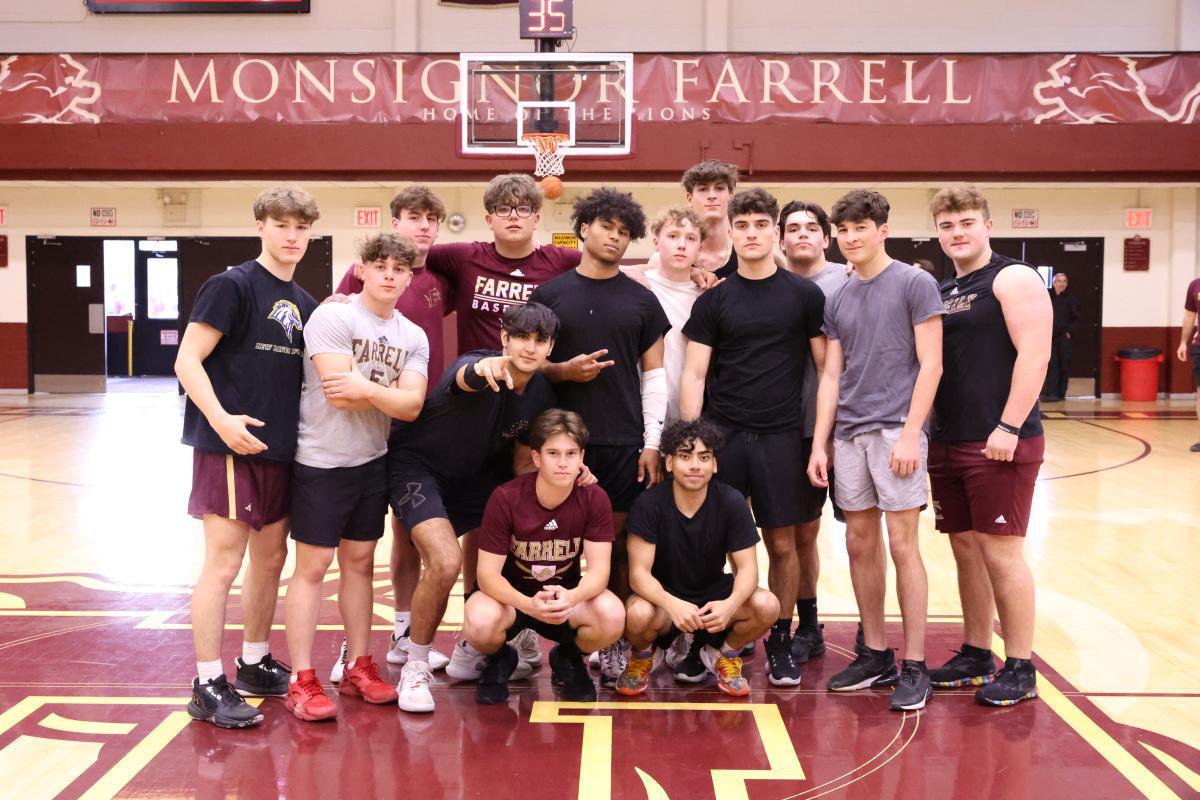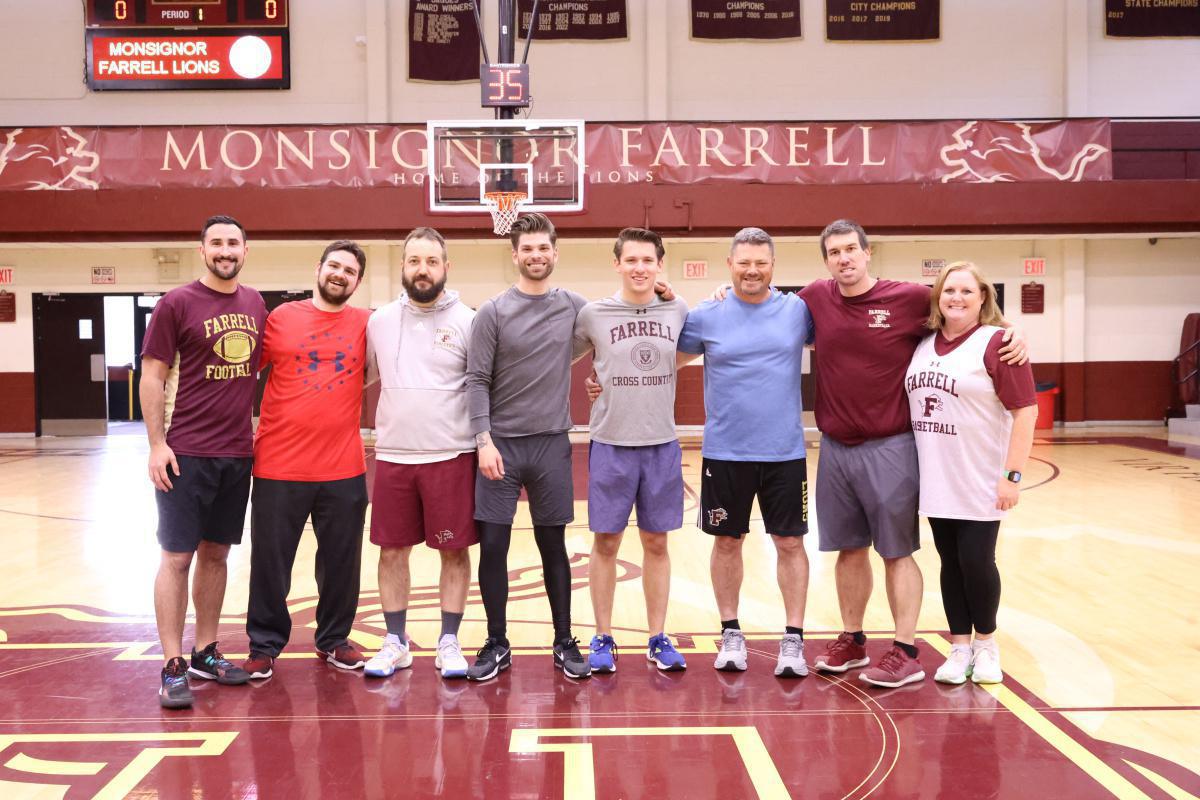 Pictured above: The seniors (top) and faculty (bottom) that took part in the basketball game held in the gym on May 2.

Leading the charge for the faculty team were Mr. DellaValle and Father Pomeisl, who displayed amazing scoring abilities throughout the game. However, it was Mr. Baldassano's impressive display of three-pointers in the final moments that sealed the win for the faculty squad.
Noted contributions also came from key faculty members including Mr. Kennedy, Coach Dunn, Mr. Fisher, Mr. Nabavi, and Ms. Bridgman, who displayed excellent teamwork and strategic play.
The gym exploded with excitement when Mr. Tobacco set a clutch shot, sending the crowd into a turmoil of cheers and applause.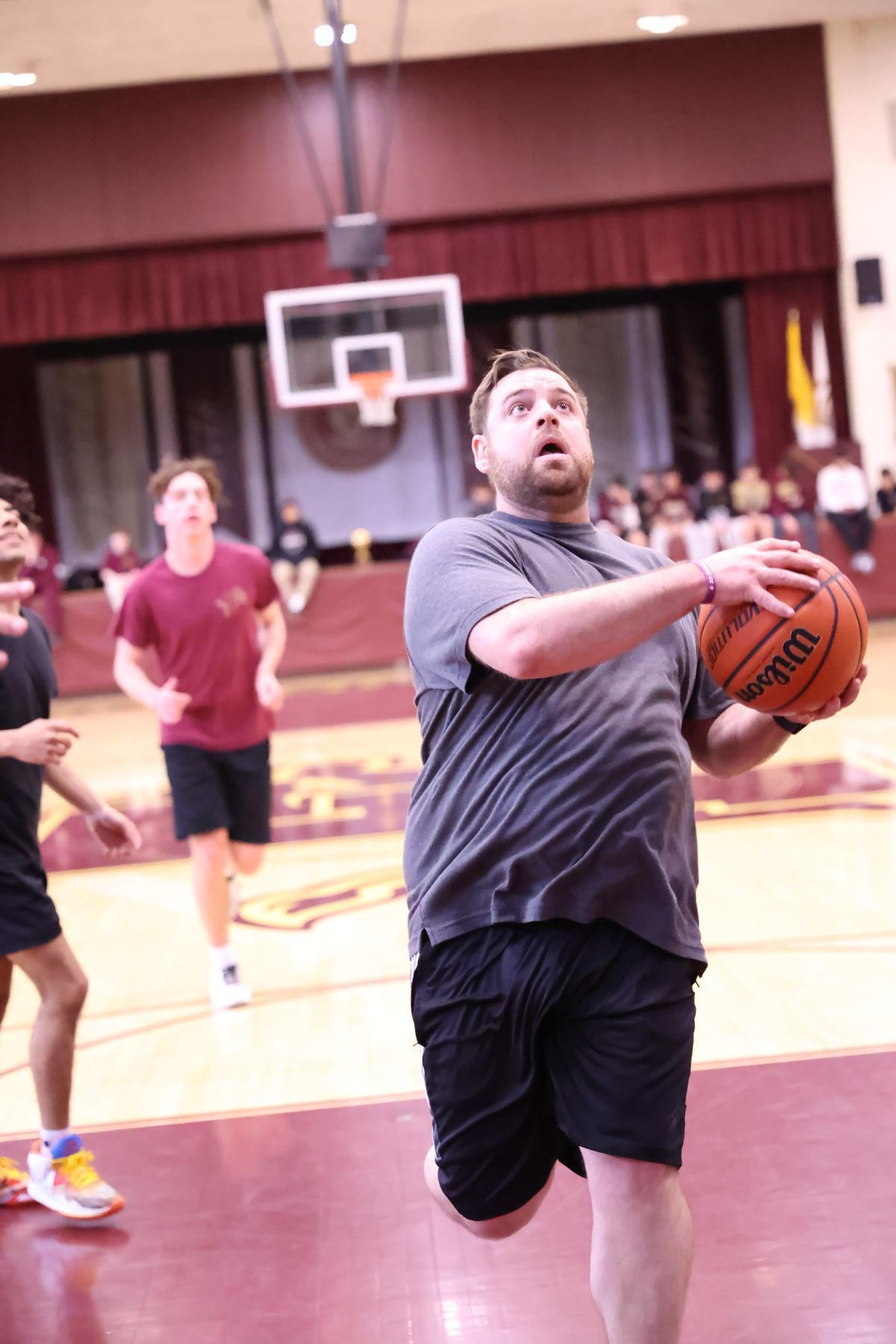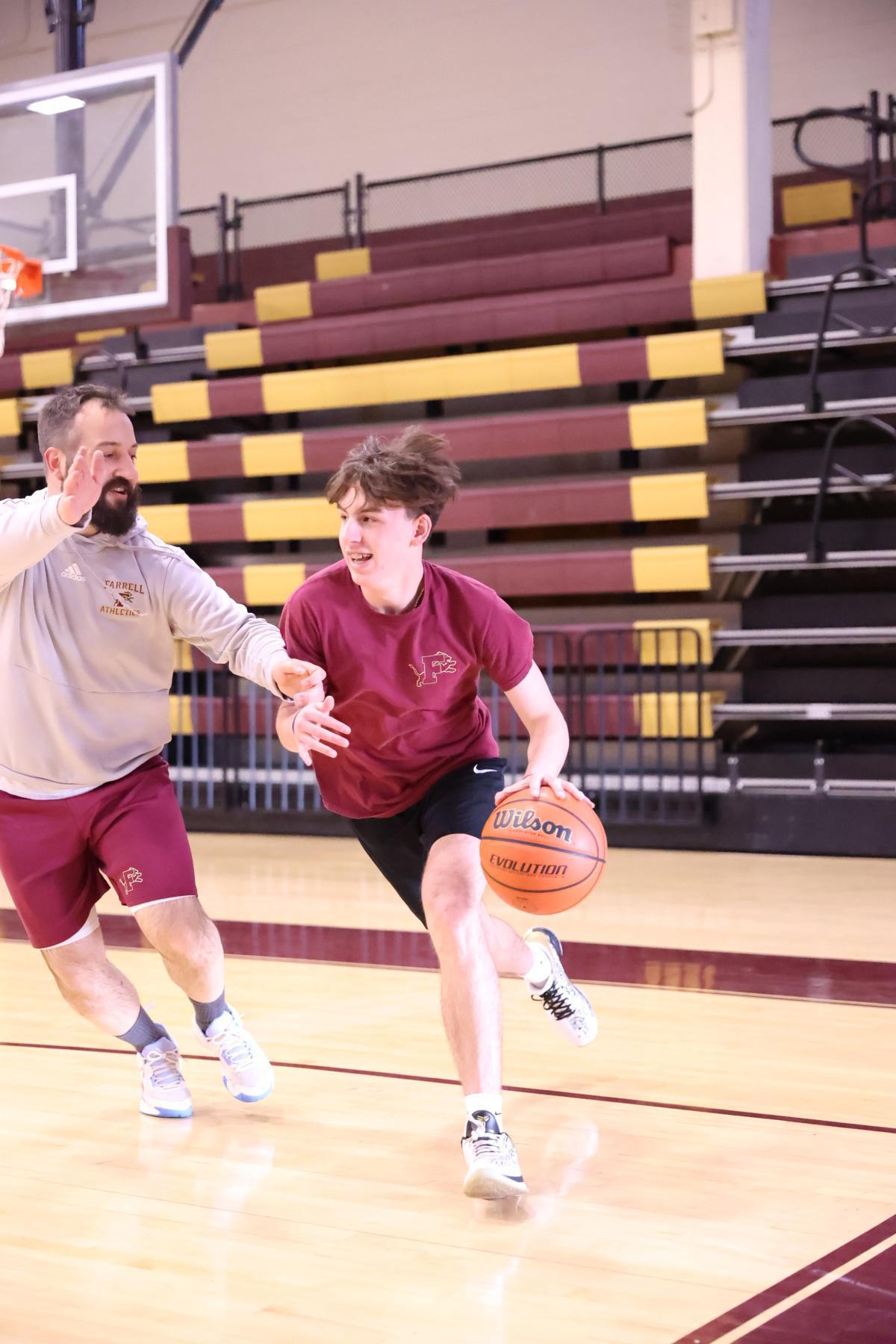 Pictured above, top: Mr. DellaValle, rushing toward the faculty basket, was a key contributor for the faculty team in their win.
Pictured above, bottom: On defense, Father Pomeisl looks for a steal.

Thanks to the success and excitement surrounding the basketball game, plans are now underway for a faculty versus student softball game on June 6 (rain date on June 7).
Keep an eye out for more details and information on how to sign up, as this promises to be another thrilling showdown between the two groups.