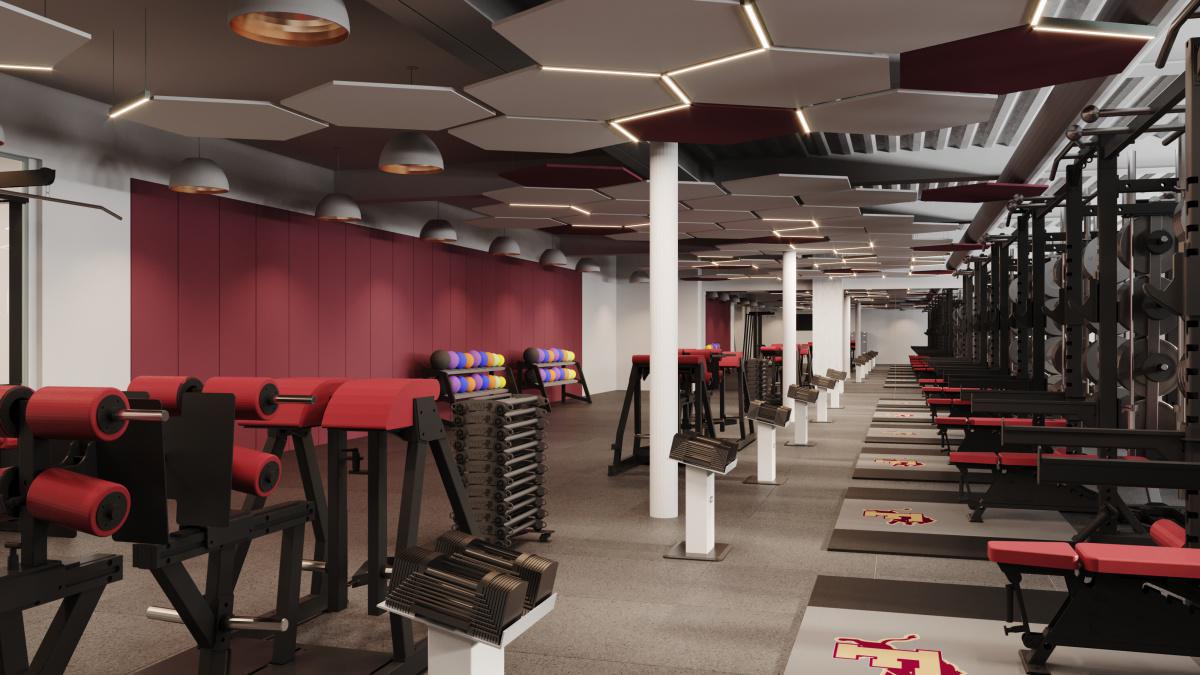 All Monsignor Farrell High School students will have an opportunity to train in our new Strength & Wellness Center. As a part of Phase Two of our Strengthen The Legacy Capital Campaign, the new Strength & Wellness Center will focus on improving the health and wellness of all of our students.
Our new facility will feature state-of-the-art systems and stations designed to improve students' athletic and physical performance, health, and overall wellness.
Features of the New Strength & Wellness Center
14 New POWER LIFT Weight Lifting Stations
Medicine Ball, Kettle Bell and Plyometric Training Stations
POWERBLOCK Adjustable Dumbbells
Specialty Olympic Training Bars Specified for High School Training
BATTLE ROPES for High-Intensity Interval Training
TRX Suspension Training Systems
"The new Strength & Wellness Center is a game-changer for all of our students as it gives them an opportunity to train with cutting edge technology that will not only help them improve but to train in a safer and healthier way"

- Tony Garofalo '89, Director of Athletics
Check out the video below.
Alumnus Robert Schmidt '12 , Assistant Director of Athletics for Sports Performance and Student Wellness will be responsible for the management of the new Strength & Wellness Center and our student athletes' annual training programs.
​