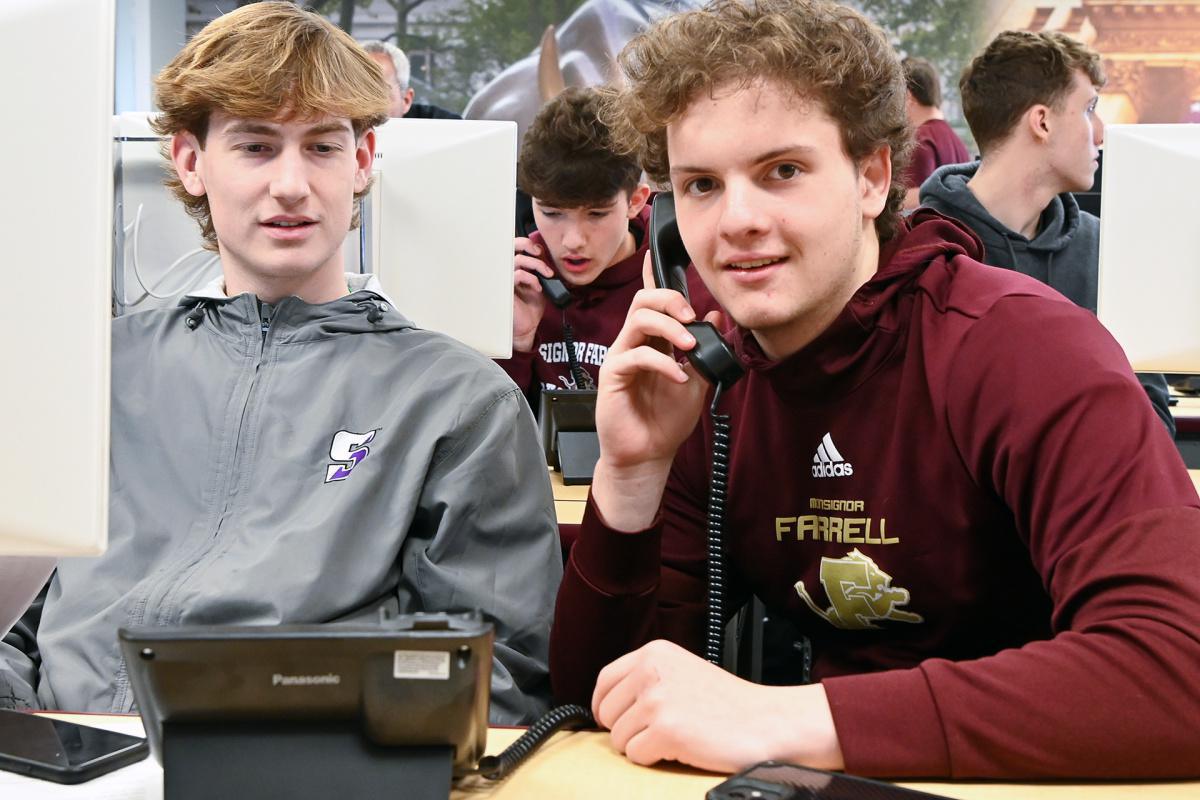 Over 130k Raised on Monsignor Farrell's Birthday
The second annual Monsignor Joseph A. Farrell Giving Day was a tremendous success, raising over $133,000 and well surpassing our goal of $100k.
Our Faithful Men drove the enthusiasm of the day by manning a telethon-style phone bank and participating in multiple activities such as a fun run, foul shooting competition, Spike Ball tournament, Bocce, and more.
Our always supportive Monsignor Farrell Family Association capped the day with a sold-out Pocket Book Bingo that truly displayed the strength of our Monsignor Farrell Community.
We are blessed to have such engaged and generous Monsignor Farrell alumni, students, families, faculty, and staff; together we are doing great things!