Meet some of the new faces of the Farrell faculty for 2023-24 school year!
Another school year is upon us, and there is plenty of new to be had at Farrell. There's a new freshman classes. We now have a new Denino's at the Den. There are new writers for The Lion.
One other noticeable thing this school year at Farrell: New faculty. And there are plenty of them!
There are new faces that are joining the familiar in just about every department at Farrell this year. And now is your chance to meet them in this continuing series!
Several of the members of The Lion reached got in touch with these faculty members to hear their thoughts on joining Farrell and what they hope to accomplish.
From everyone at The Lion, we wish these faculty members -- as well as the rest of the Farrell faculty, the Farrell students, and the Farrell leadership team -- an excellent 2023-24 school year!
---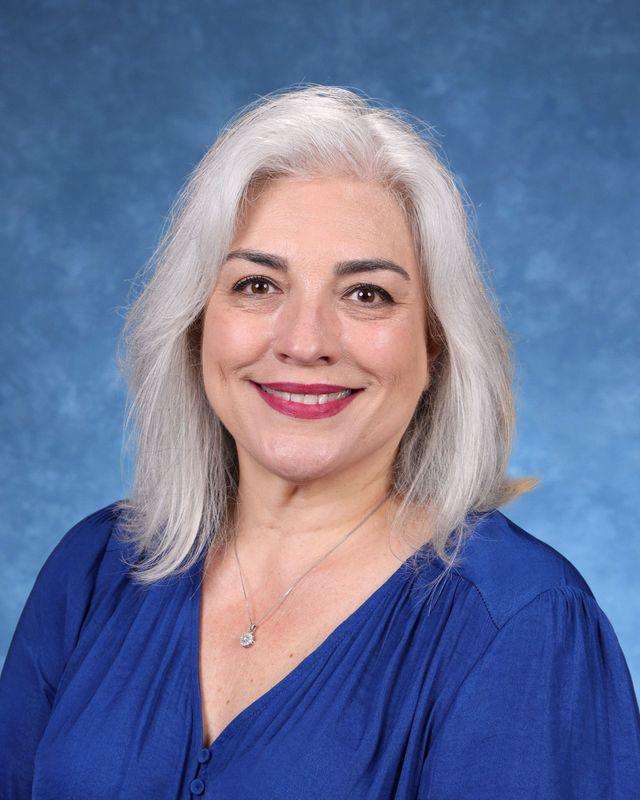 Pictured Above: Ms. Nancy Labrada, who teaches Spanish to sophomores and juniors
As a Spanish teacher to sophomore and junior students, Ms. Nancy Labrada looks to expand upon the basics students receive in their freshmen year and build upon their fluency in the language, as well as an appreciation for foreign language and culture. Prior to arriving at Farrell, Ms. Labrada taught foreign language in various schools for nearly 20 years.
Ms. Labrada took time out of her busy day to sit down with The Lion and talk about her experiences in teaching and what she hopes to accomplish at Farrell. We thank her for her time.
---
What are you teaching at Farrell?
I currently teach Spanish to juniors and sophomores.
What got you into teaching?
Teaching chose me! I hadn't planned on it, but this is now my 20th year teaching foreign languages!
Did you have any other careers you wanted to pursue before becoming a teacher?
If not a teacher, I would have loved to have been a speech pathologist. My undergraduate degree was a double major, French and Linguistics and I am still a little obsessed, to be honest, with language acquisition and development.
What made you come to Farrell?
I have admired Farrell for many, many years. It always reminded me of my alma mater, which is also a same-sex, Catholic high school. They both have a great blend of modern and traditional characteristics that makes young people the best they can be both academically and personally.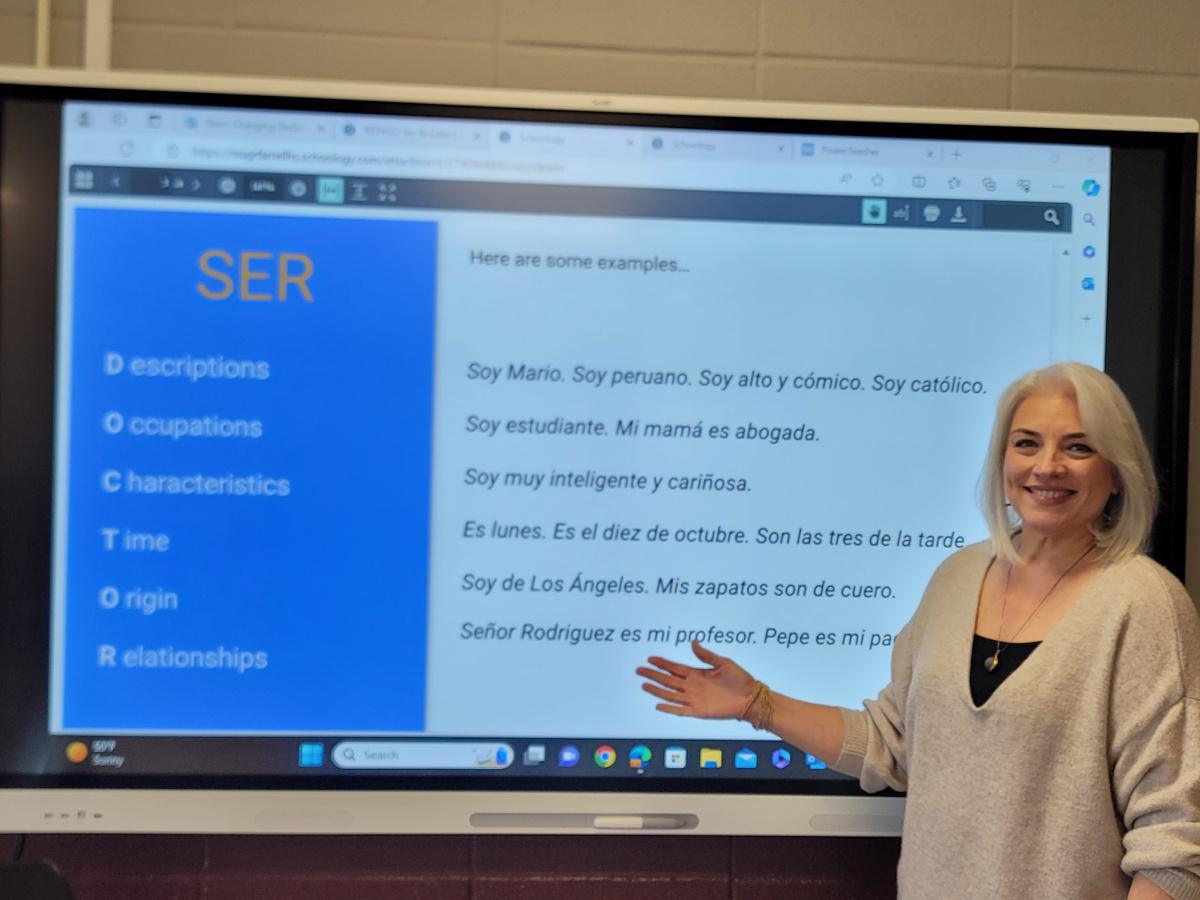 Pictured above: Ms. Labrada goes over a Spanish verb with her students.
Outside of Farrell, what interests and hobbies do you have?
I am also a meditation teacher (for adolescents and adults); an SEL (Social-Emotional Learning Facilitator); a Reiki practioner; and a yoga instructor. I love to write, and I also love to take classes on anything that interests me -- anything from mindfulness, to gardening, to world religions.
Is there anything you hope to accomplish during your time at Farrell?
Perhaps one day, there might be an interest in a linguistics club here at Farrell, or maybe a club dedicated to wellness (mind, body, spirit). I have had experience in both and would love to share what I have learned with like-minded students.
Last question: What's your favorite thing to get at Denino's?
I have not eaten Denino's lunch but have tasted their delicious pizza before. Glad they are here!