Faculty Spotlight Q&A with Mrs. Maureen Bridgman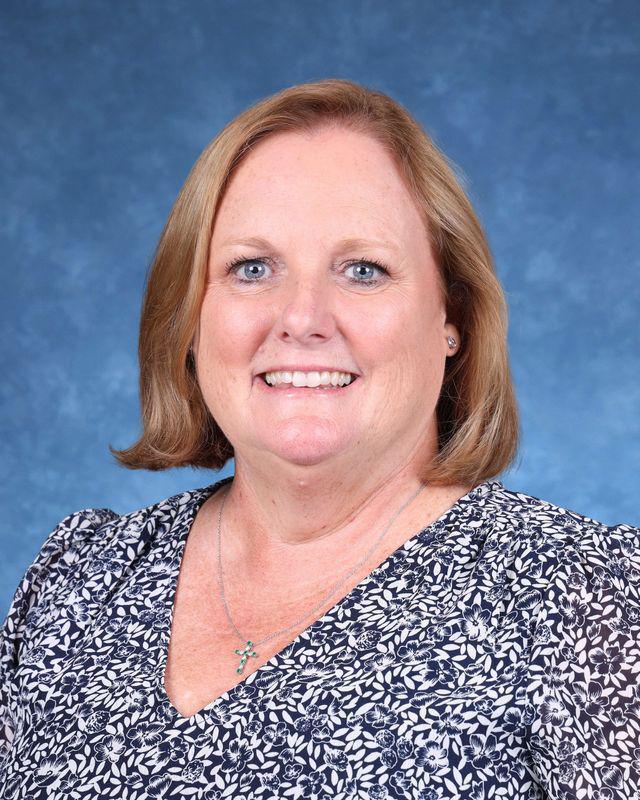 Pictured above: Mrs. Bridgman, currently in her third year at Farrell, teaches Theology 9.
---
Mrs. Bridgman teaches Theology at Monsignor Farrell High School. She is loved and well respected by all her students. She hopes to inspire her students to be faithful men and to encourage them to become leaders.
Mrs. Bridgman was kind enough to take time out of her busy day to sit down for an interview with The Lion, and we thank her for her time!
---
I teach Theology, also known as religion. ​
Tell more of your experience working in education prior to Farrell. ​
Well, before Monsignor Farrell I was a New York City Department of Education teacher for 35 years. I have taught Special Education, Science, and ELA. ​
What impact do you want to leave on your students? ​
On my students? I pray that my students will leave Monsignor Farrell as a faithful man, and that they believe in themselves, and they embrace their faith.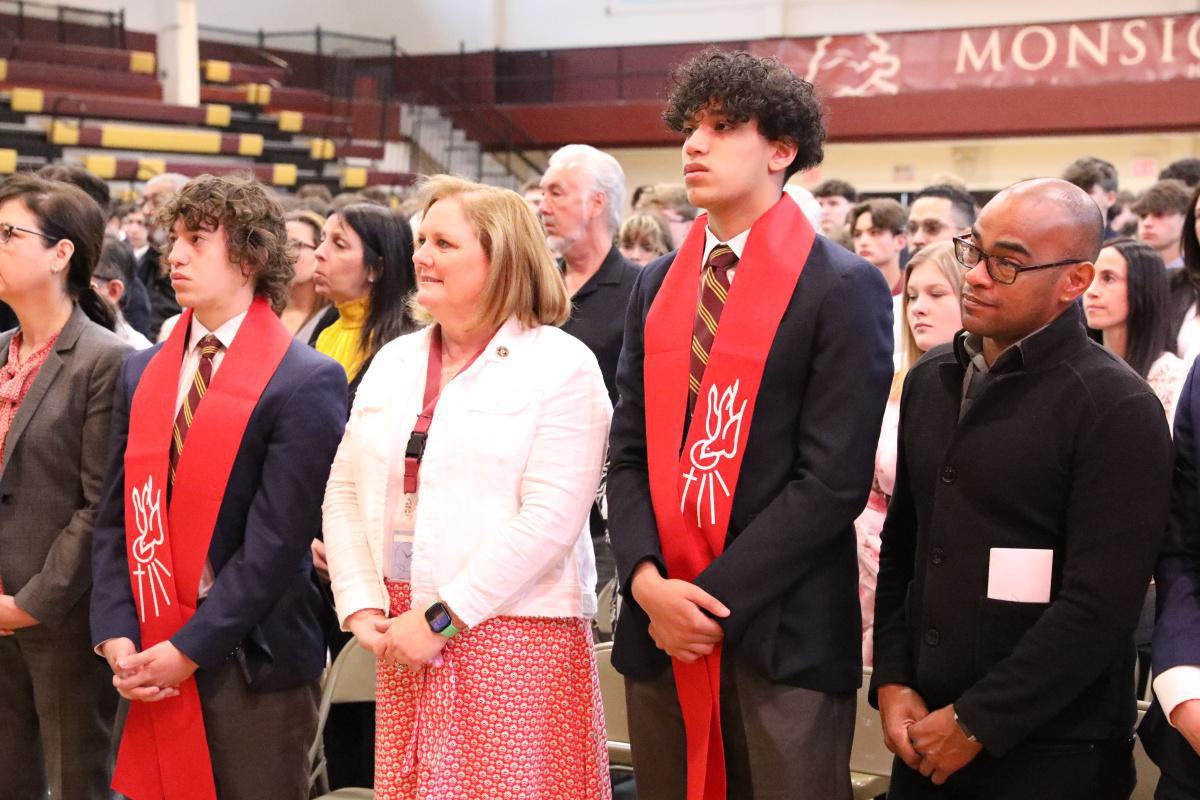 Pictured above: As a Theology teacher, Mrs. Bridgman hopes to give students a better understanding of the Catholic faith and bring them closer to God. In this photo, Mrs. Bridgman serves as a sponsor to a student making Confirmation during mass on Ascension Thursday 2023.
---
I run the St Roch's food pantry, and Paws for a Cause. ​
What goes into organizing the drives for St. Roch's? ​
My goal is to empower the students to be leaders of the clubs. I am the moderator, and I teach young men how to be the leaders. Right now, there are two senior leaders, and they are the role models for the underclassmen.
What made you want to teach religion?
I wanted to become a Religion teacher because when I was younger one of my biggest role models was sister Rosemary who was an Assistant Principle at Our Lady Queen of peace and I wanted to be just like her. ​
Are there any other subjects you might want to teach if given the chance? ​
When Mr. Fisher asked me if I would teach religion, I accepted the position hoping that I would be a role model for the young men at the school, my goal in religion class is to help teach all of you to be faithful men, and I do love it. I would love to teach English, or a Theology elective.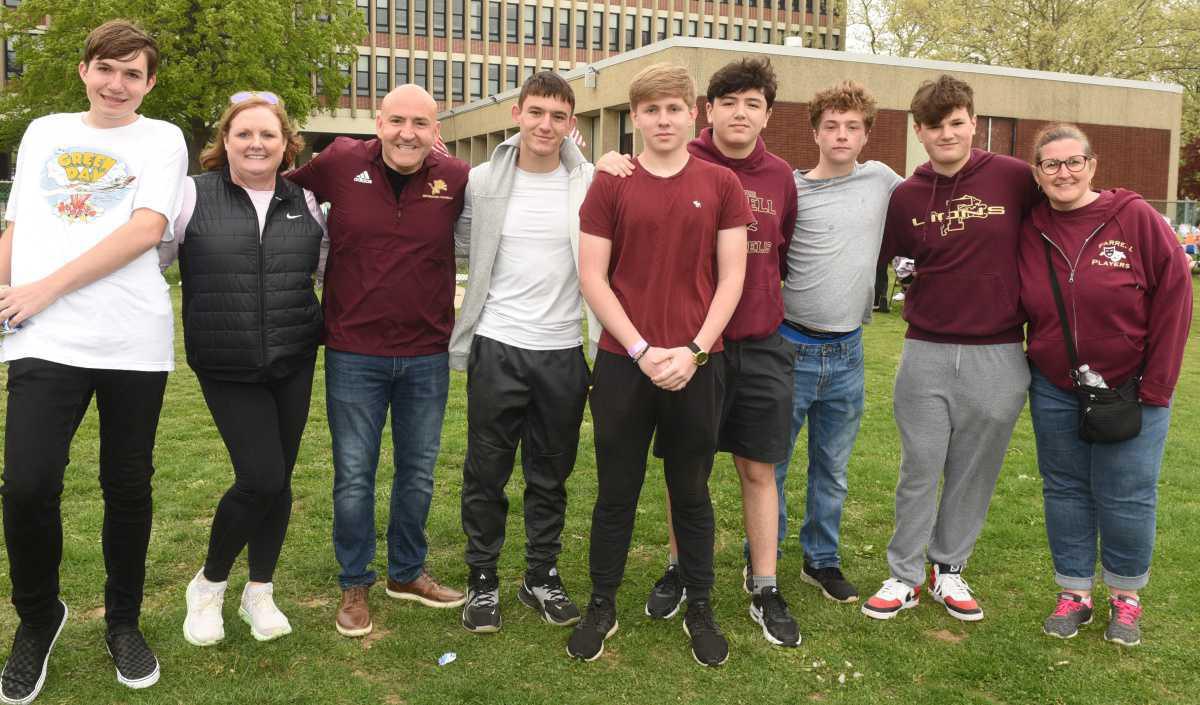 Pictured above: Mrs. Bridgman stands with Mr. Tobacco, Mrs. Farley, and several students for a group photo during the FOSI Carnival in April.
---
What did you think of Mike Budano dressing up as you on Halloween? ​
I thought it was awesome! I love Mike, I enjoyed watching someone imitate me, it made me laugh, I just thought it was awesome. ​
What interests and hobbies do you have outside of Farrell?
Outside of Farrell I love spending time at the beach, spending time with my family, especially my dog Rory because I love her unconditionally! And I love sports, and being at all the Farrel sports games, I love playing sports, walking everyday and love just being around you guys. ​
What's something interesting not many people know about you? ​
Something that not many people may know about me is that I don't like butter; I skeeve butter! I don't like butter, mayonnaise, or fish!