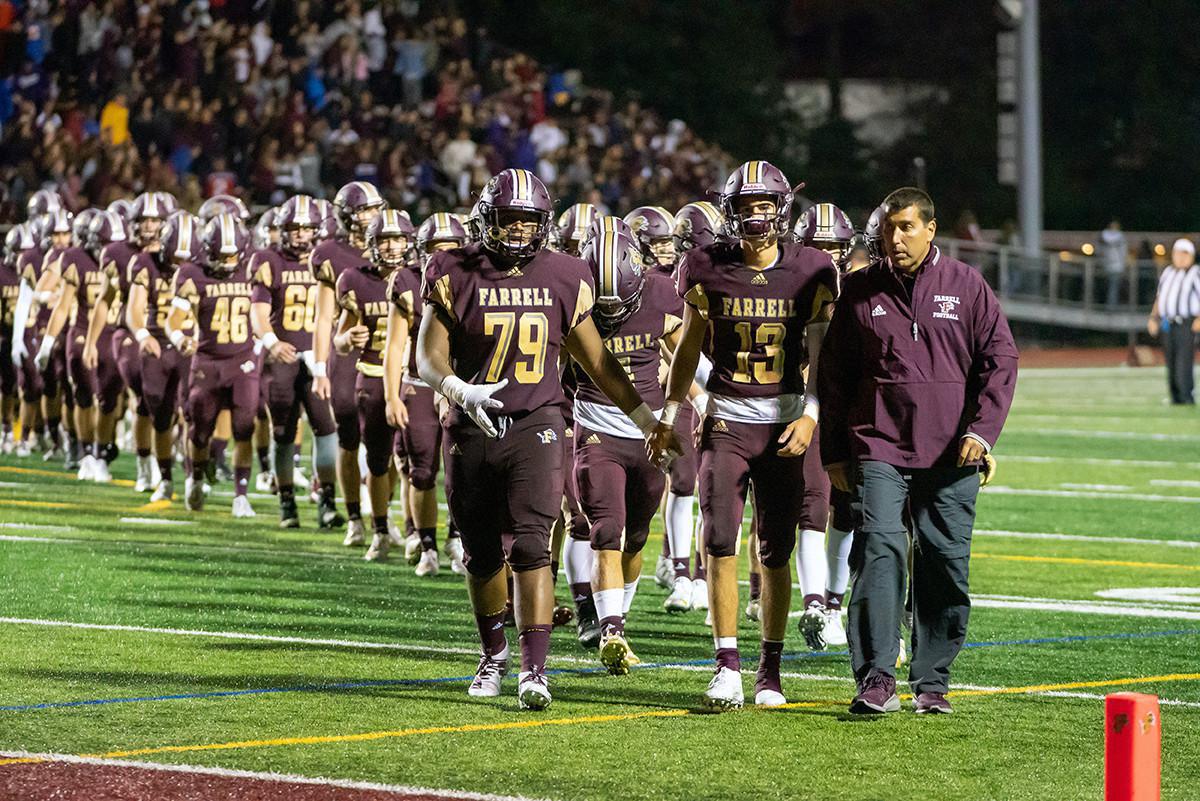 Varsity Championships Won Since January 2022
Track
Staten Island High School Outdoor Track & Field Champions
Wrestling
2023 Mayor's Cup Championship (This is the overall City Championship)
CHSAA City Champions
Swimming
CHSAA Boys Swimming "B" Division Champions
Soccer
CHSAA "AA" City Champions
JV Championships Won Since January 2022
Football
CHSFL "AAA" City Champions
CHSAA "A" City Champions
Freshman Championship Won Since January 2022
Basketball
CHSAA "A" City Champions

The Dominic Murray Sudden Cardiac Arrest Prevention Act
The Dominic Murray Sudden Cardiac Arrest Prevention Act is a new law as of July 1, 2022. This law requires schools, students, and parents/guardians have information on sudden cardiac arrest risks, signs, and symptoms.
Click here for information about The Dominic Murray Sudden Cardiac Arrest Prevention Act and Interval Health History form for Athletics.
As a Monsignor Farrell Lion, you will be a part of the best sports and physical education program on Staten Island. Our Alumni Stadium features a FieldTurf athletic field, built to the exact specifications of NFL stadiums, as well as a state-of-the-art track, and lights for night games.
Monsignor Farrell is the only island high school athletic complex to feature seating on both sides of the field, and Friday night football games regularly draw crowds of over 3,500 spectators.
Our two-story fitness center boasts a facility that rivals many colleges and includes the di Silvestri Wrestling Room and the Performance and Wellness Center.
Varsity
Baseball
Basketball
Bowling
Cross Country
Football
Golf (two teams)
Ice Hockey
Lacrosse
Soccer
Swimming
Track & Field
Wrestling
Junior Varsity
Baseball
Basketball
Bowling |
Cross Country
Football (JV A)
Ice Hockey
Lacrosse
Soccer
Track & Field
​Wrestling
Freshman
Baseball
Basketball
Cross Country
Football (JV B)
Ice Hockey
​Track & Field
Intramurals
Basketball
Bowling
Bocce
​Flag Football