A Partnership with Staten Island University Hospital - Northwell Health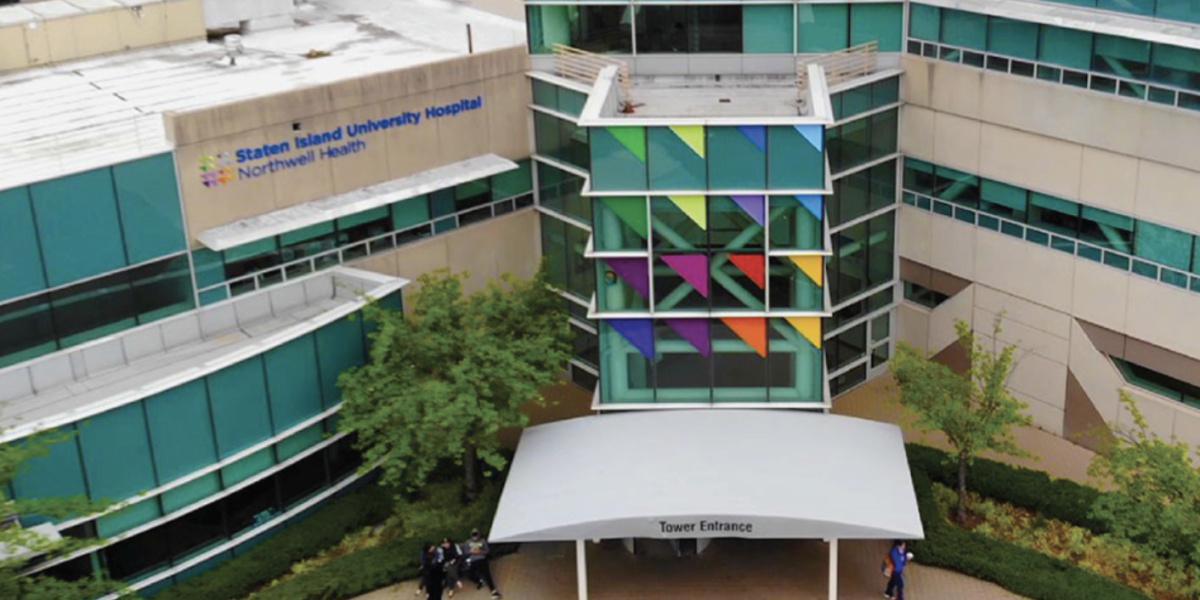 The Medical Education Development Institute at Monsignor Farrell High School was launched during 2019-2020 school year. The program presents students with the opportunity to complete volunteer hours at Staten Island University Hospital - Northwell Health which will qualify students to shadow in different departments of the hospital and participate in simulation labs and an "ER to the Classroom" experience.
The unique collaboration with Staten Island University Hospital also brings prestigious physicians, administrators, and other medical personnel of the hospital to Monsignor Farrell where they conduct lectures, educational seminars, and "hands-on" demonstrations. Through these events, students have an opportunity to learn about a variety of careers in the field of medicine and how to prepare for those fields. Membership to the Institute is open to students of all grade levels, however maintaining membership is contingent upon academic and extracurricular excellence, interest and dedication to the program, and a commitment to partaking in Institute events.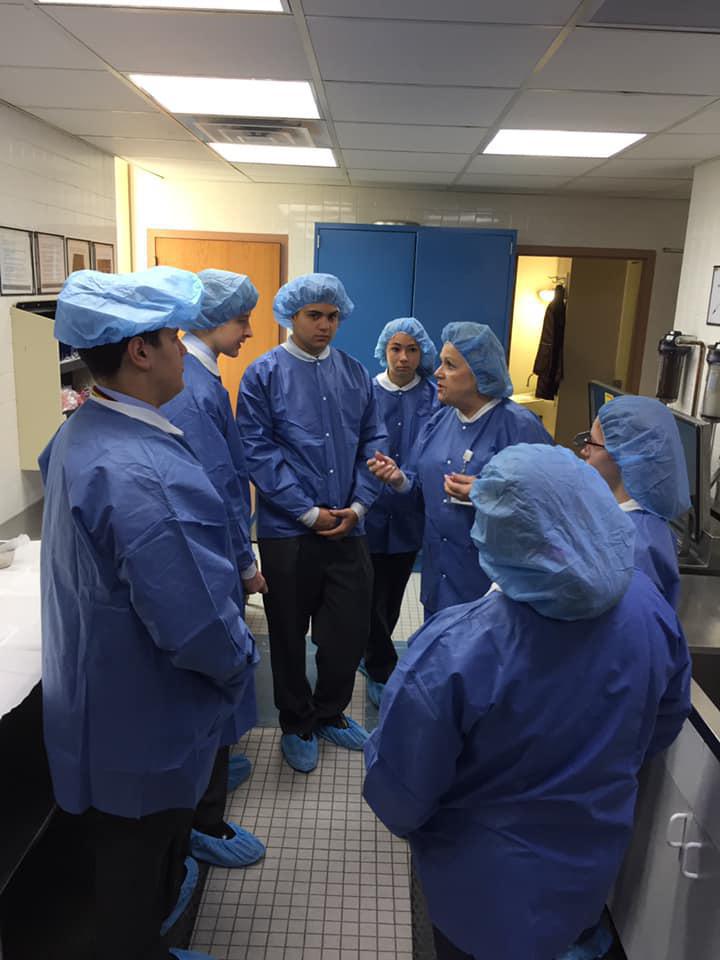 Monsignor Farrell students at Staten Island University Hospital - Northwell Health as part of the MEDI program. Students were able to "scrub-in" and observe an actual medical procedure.
Unique Program Offerings
ER to the Classroom
The SIUH-Northwell Health staff visits Monsignor Farrell, where they lecture and demonstrate a number of medical procedures and interventions, including inserting a central line into a patient. Students are then able to "perform" the procedures.
American College of Surgeons STOP THE BLEED© Course:
Students learn how to apply a tourniquet in a clinical and non-clinical setting.
Northwell Health Spark! Challenge:
Students visit Staten Island University Hospital North where they receive information about the variety of clinical and non-clinical jobs within a hospital. Students are able to observe medical procedures and are given behind-the-scenes access to several wings of the hospital including the sterilization lab, the radiology lab, and the rehabilitation center (physical and occupational therapy).
Northwell Health Career Development Certificate Program:
Students attended virtual information sessions regarding the foundations of the hospital, perspectives from different careers, and the mindset associated with those careers. Students also interacted live with professionals from various disciplines in which they were given further insight into a variety of fields within the hospital and the schooling and application process for those careers.
For the 2021-2022 school year, over 25 prominent Staten Island University Hospital Northwell Health Physicians have already committed and scheduled to contribute to the MEDI program and work directly with our students.
Health Science Elective
Students interested in taking their experiences in the MEDI program are welcome to take a Senior elective course in Health Sciences, designed to give students foundational knowledge needed for careers in the health sciences professions. Subjects such as anatomy & physiology and hospital administration are covered in this course.