Admission Information & Quick Facts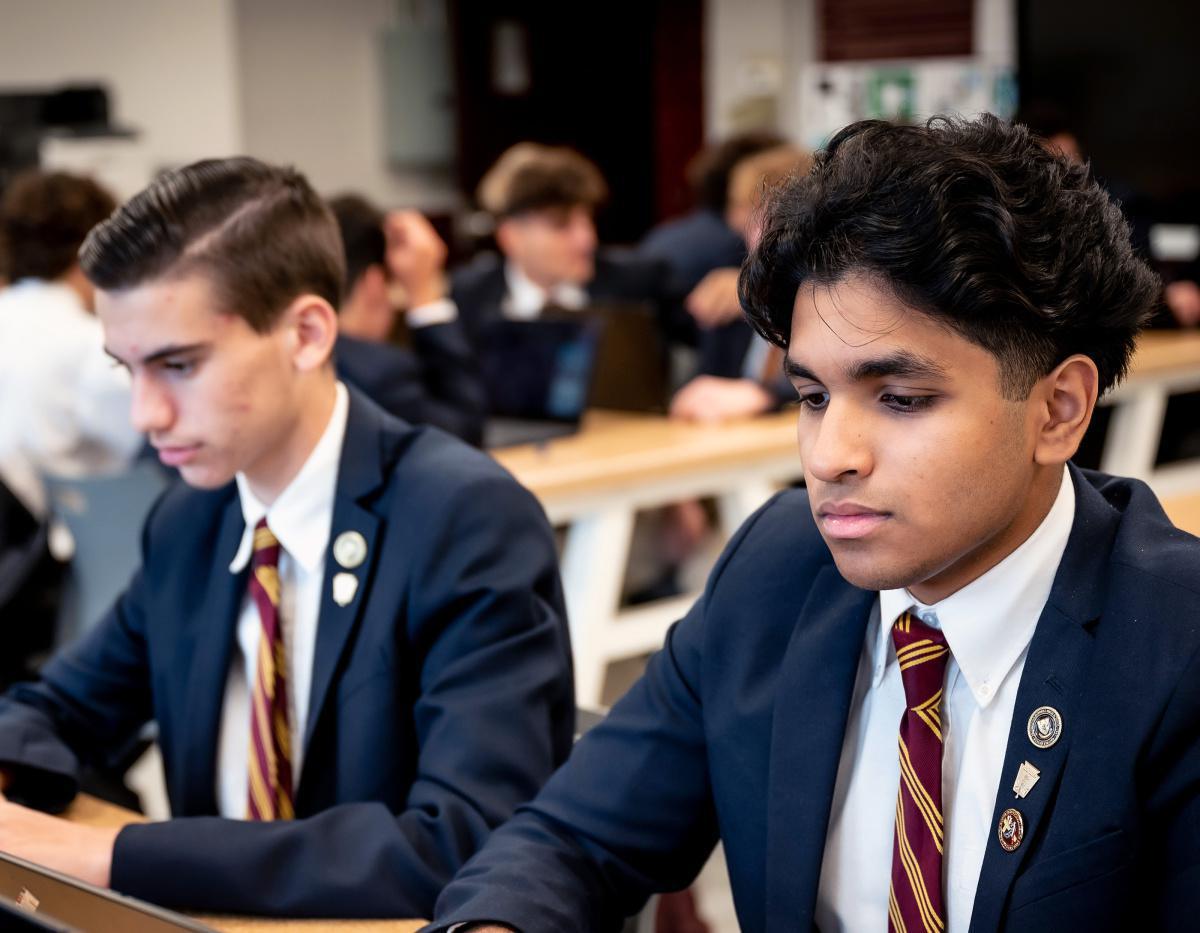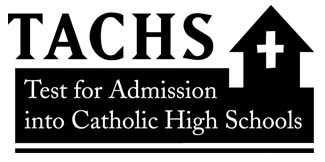 Admissions
Your first step to becoming a Faithful Man of Monsignor Farrell begins with registering for the TACHS Exam (Test for Admissions into Catholic High School).
Remember, when registering for the TACHS Exam, students must select #FarrellFirst or second to be considered for admission into Monsignor Farrell High School.
Use Code 116 on the TACHS registration to select Monsignor Farrell High School as your first or second choice. We also will review all 6th, 7th, and 8th-grade scores alongside the TACHS exam scores. Please note, as part of our admission standards we do not accept students who select Monsignor Farrell as their third choice.
Class of 2028
All current 8th-grade boys who would like to apply for admission as part of the Monsignor Farrell High School Class of 2028 must apply to Monsignor Farrell High School by taking the TACHS exam. If you did not take the exam on Friday, November 3rd, you may take the exam that will be given on Saturday, November 18th, 2023. You must register for the exam between November 10th and November 12th at tachsinfo.com
Students requesting an extended time accommodation for the TACHS exam must submit the eligibility form found at tachsinfo.com
This form will be submitted to secondary.schools@adnyeducation.org
Be sure to place Monsignor Farrell High School as your first or second choice to be considered for admission. We give preference for academic scholarships and admission for those who select us as a first choice. Use TACHS ID 116.
---
TACHS Applicant Record
Public and Private School Students
Public and Private school 8th-grade boys must ensure their applicant records are sent to their three high school choices. Applicant records must be filled out completely by the student's middle school and include all 6th, 7th, and 8th-grade grades along with standardized test scores. Applicant records cannot be filled out by a student or parent. To download the applicant record form, please click the link below. All applicant records must be stamped by the students' middle school. Public school guidance counselors, staff, or families can send these applicant records via email to admissions@msgrfarrellhs.org
Catholic School Students
Students in Catholic schools will have their applicant records automatically sent to their choices.
---
The TACHS applicant record can be submitted after the first quarter report cards are given to 8th graders. They can be emailed to admissions@msgrfarrellhs.org
All applicant records are due to admissions@msgrfarrellhs.org by December 13th, 2023. These records may also be mailed to Monsignor Farrell High School, 2900 Amboy Road, Staten Island NY 10306
There are no special applications, scholarship exams, essays, or recommendations required.
If you have any questions, please email the Director of Admissions & Recruitment, Vincent Nabavi '11 at vnabavi@msgrfarrellhs.org
---
---
​
How to Transfer to Monsignor Farrell
Current high school students who are interested in transferring to Monsignor Farrell High School should contact Director of Admissions & Recruitment, Vincent Nabavi '11 at vnabavi@msgrfarrellhs.org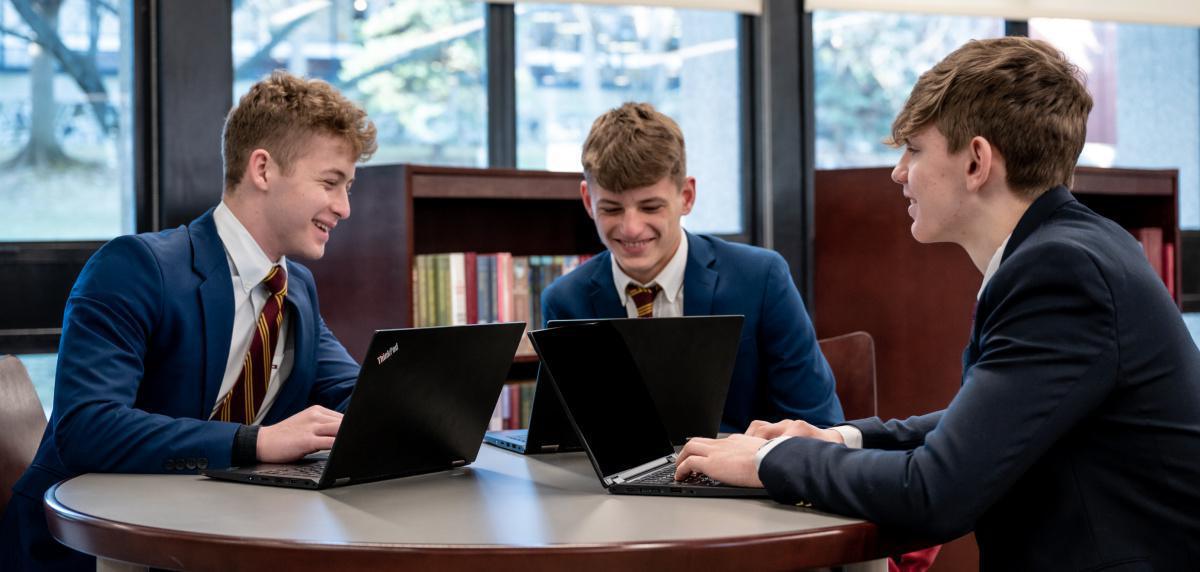 We look forward to showing you why Monsignor Farrell High School is
the leader in all-boys college preparatory education
Shadow Program
Experience Monsignor Farrell High School first-hand through our Lion for a Day shadowing program
The program is open to all current 8th-grade boys
Shadowing takes place Monday – Friday during select school days
Current 8th-grade boys will be paired with a Monsignor Farrell High School student for the school day. During their visit, they will attend classes, meet students and faculty, and be treated to lunch at Denino's at the Den in our cafeteria.
On the day of their appointment, students should arrive at the main office by 9:00 am, sharp, where they will meet with the Director of Admissions and their host student. Students should dress in business casual attire, or their school uniform, if they have one.
All students who complete a shadow day will receive a letter from Monsignor Farrell High School excusing them from school for the day.
Virtual Open House
Take a look at our prospective student video below to learn more about Monsignor Farrell High School!

---
Tuition and Scholarships
Full and partial academic scholarships are awarded based on superior performance on TACHS exam and outstanding 6th, 7th, and 8th-grade academic records (preference is shown to students who put Monsignor Farrell as their 1st choice).

Tuition for the current 2022 -2023 school year is $11,200. Tuition is subject to change on an annual basis.​

Monsignor Farrell High School utilizes the FACTS tuition management system.

Monsignor Farrell is accredited by the New York State Board of Regents and the Middle States Association of Colleges & Schools

Monsignor Farrell High School is an all-boys Catholic High School located in the Oakwood section of Staten Island

Opened in 1961

Governed by the Monsignor Farrell High School Board of Trustees - Mr. Stephen J. Macri '78, Chairman of the Board

President - Mr. Louis R. Tobacco '90

Principal - Mr. Lawrence V. Musanti

Assistant Principal for Academics - Mr. Daniel T. Fisher '05

Enrollment - 850 - 875

Average class size - 27

15:1 student-to-faculty ratio

100% graduation rate

Class of 2023 average SAT scores - Top 10 percent: 1401, Top 25 percent: 1334, Top 50 percent: 1255
---
Our Mission
is to develop the Vir Fidelis, a Faithful Man, in an atmosphere of Catholic faith and values; an individual aware of his God-given talents, confident in his abilities, dedicated to his family, and oriented to the service of God and community.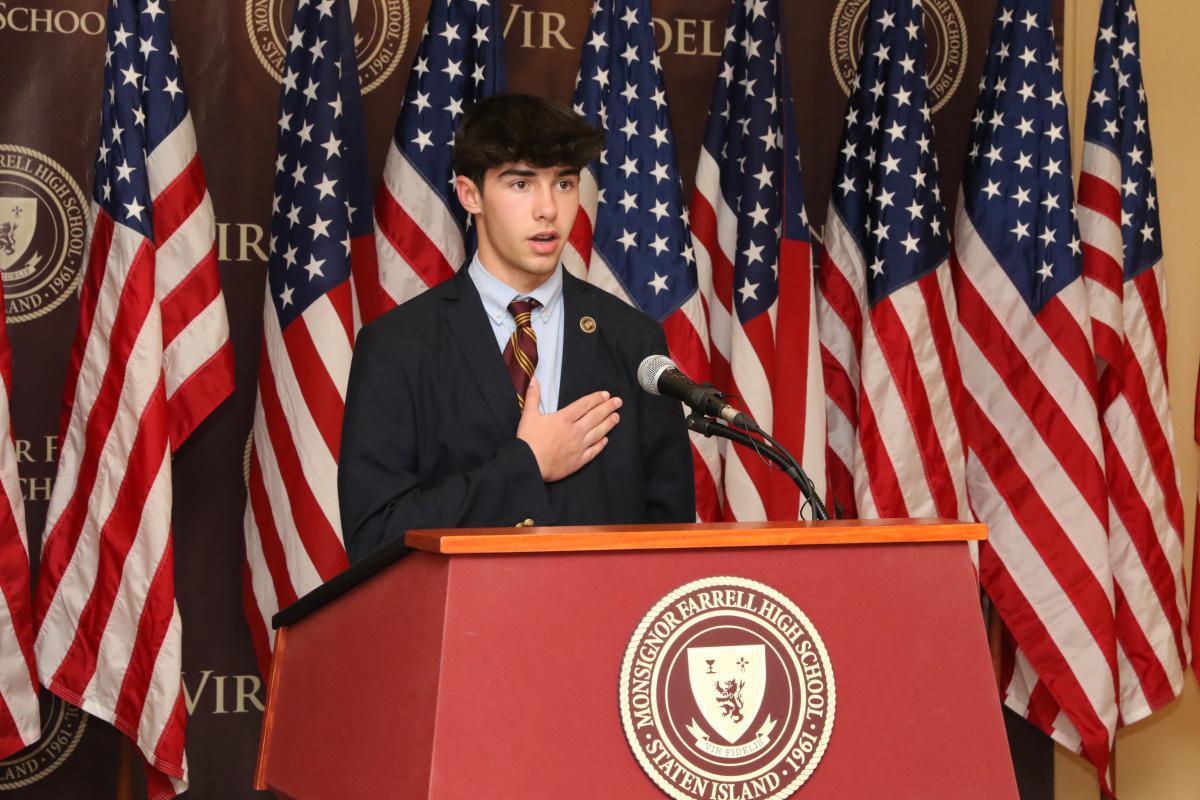 Our Commitment
We Welcome
students and families of every background as partners in our inclusive Catholic educational community. We are committed to helping young men develop their best selves - intellectually, morally, and spiritually - through a transformative high school experience in and out of the classroom.
We Promise
a modern and invigorating curriculum, striving for academic excellence within an atmosphere of collaboration and teamwork. We insist on honesty, integrity, and fairness.
We Encourage
active and meaningful service, promote good sportsmanship, and hold each member of our community responsible for setting a good example.
We Aspire
to be defined by graduates who embody the core values of a Faithful Man, prepared to achieve success at the college of their choice and to excel in their professions. They will serve as leaders and role models with an unyielding commitment to integrity and service, and an enthusiasm for helping their Monsignor Farrell brothers who follow.
Our Motto
Our motto "Vir Fidelis" translated "faithful man," is derived from the Divine Office on the Feast of Saint Joseph where it stated that:
"A faithful man shall be much praised, and he who is the guardian of his Lord shall be glorified."
With this motto, Monsignor Farrell High School heralds its ideal of Catholic manhood, attempting to present a program and lifestyle which, with God's help, will enable the students to cope with the challenge of living in the modern world.