October 13th vs. St. Anthony's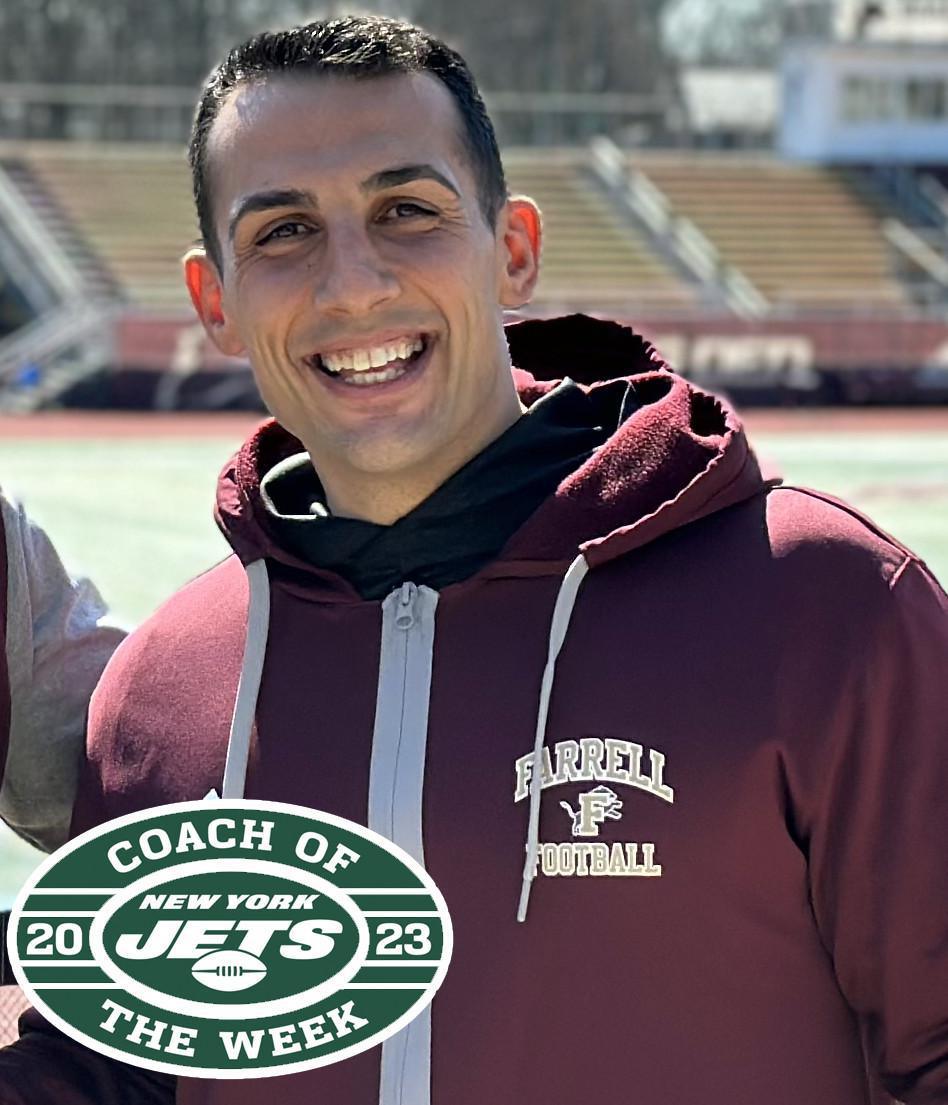 The New York Jets announced head varsity football coach Rocco Del Priore as this week's High School Coach of the Week.
The Jets High School Coach of the Week award is given to a coach in the tri-state area who serves the best interests of the game through the teaching of sound football fundamentals, the motivation of young players to achieve and the promotion of youth football by way of dedication to their community, their school, and their student-athletes.
Del Priore and the Lions defeated St. Anthony's, the #1 ranked team in New York State, on Friday, October 13th by a score of 27-21 before the Friar's homecoming crowd.
NY Jets Head Coach Robert Saleh Salutes Del Priore and the Lions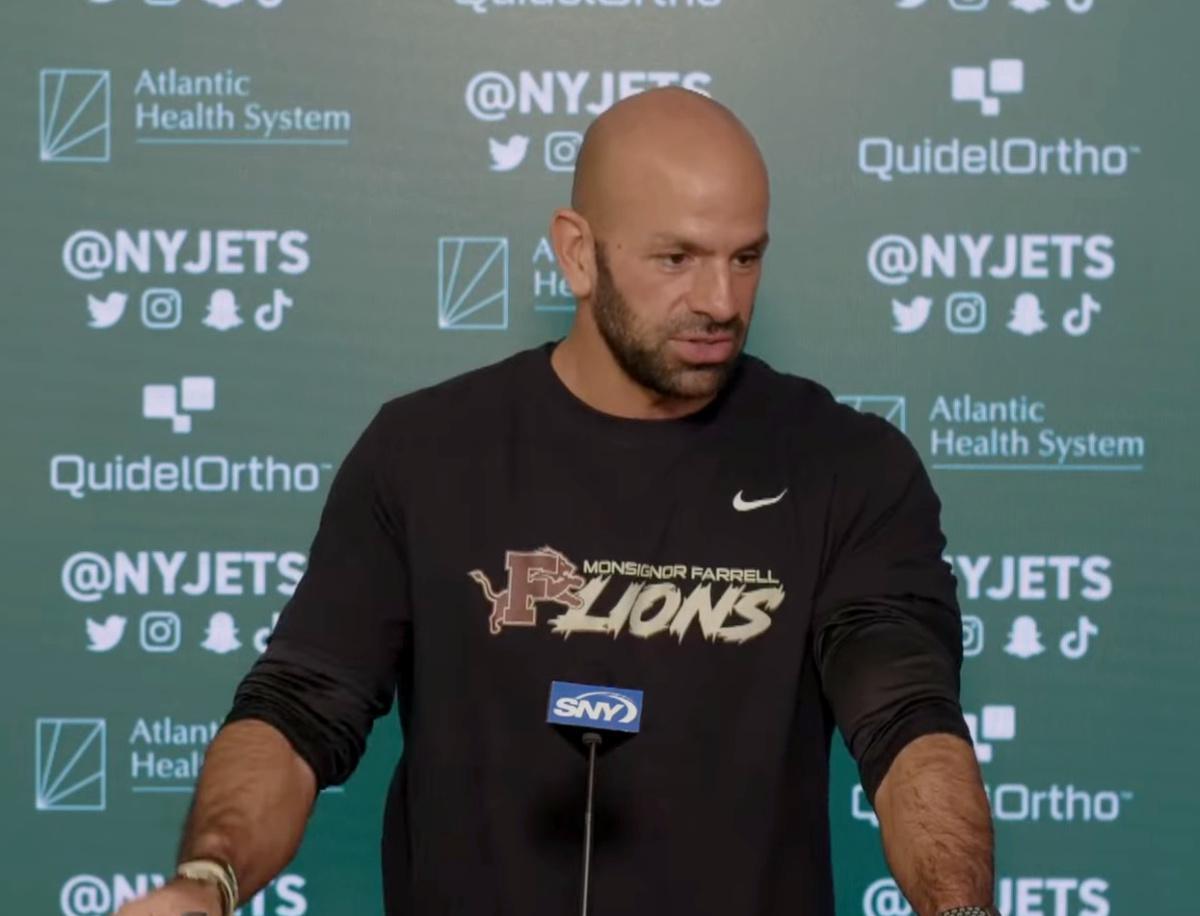 In his press conference today, NY Jets Head Coach Robert Saleh recognized Coach Del Priore as the Jets Coach of the Week while wearing a Monsignor Farrell Lions logoed shirt.
The Jets will be making a $1,000 donation to benefit the Monsignor Farrell football program. Along with the monetary award, Monsignor Farrell High School will receive an automatic bid to compete in the 2024 New York Jets 11-0N Tournament.
Coach Del Priore will be mentioned as the Jets' Coach of the Week during the ESPN broadcast of Jets-Chargers Monday Night Football game on November 6th. He will also be invited to attend the New York Jets vs. Houston Texans game on Sunday, December 10th, where he will be honored on the field at MetLife Stadium.
In addition to being named the New York Jets Coach of the Week, Coach Del Priore was also elected to the CHSFL's Board of Governors and also appeared as a guest on The Mike Quick High School Football Hour on ESPN radio (98.7-FM) last Saturday.
"We Believed We Could Win"
"Being honored by the Jets following our big win against St. Anthony's, it's a (coaching) staff thing, really," Del Priore told the Staten Island Advance in a recent interview.
"Each guy on my coaching staff played a role in helping us get that win, from the preparation before the game to in-game decisions we made.
"We believed we could win the game as soon as the schedule came out. The kids believed it and after actually winning the game, to be recognized by the Jets is an honor, but something that all my assistants helped make possible and I'm very thankful.''