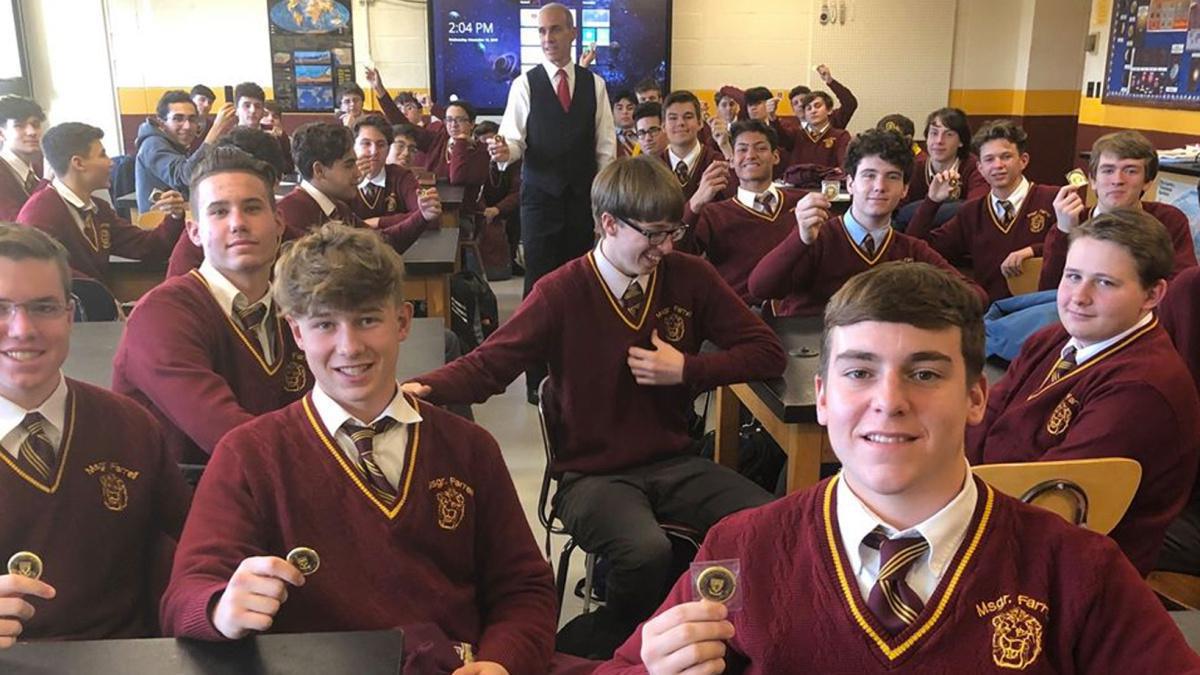 Led by Staten Island Borough President James Oddo
The Leadership Institute at Monsignor Farrell, headed by Staten Island Borough President and distinguished Farrell alumnus James Oddo, Class of 1984, is designed to be a practical, candid, weekly discussion to help ensure that Farrell students truly embrace the mindset of being a lifelong learner.

It's designed to instigate not only a conversation between us but perhaps, more importantly, within each student to help them ask the questions:
Who am I today?
What are my values and priorities?
What are the processes I use to get through life?
How do I continue to improve in all facets of life?
It allows students to identify, hone, and enhance their first principles.

The Leadership Institute curriculum is based on Borough President Oddo's real-world experiences. Class materials include books, videos, current events, personal experiences and stories, and notable guests to create an interactive dialogue and learning atmosphere.
FIRST PRINCIPLES:
Discipline
Grit
Work Harder/Smarter
Honesty/Integrity
Listen!
People, First
Gratitude
TOPICS INCORPORATED:
Sleep
Exercise
Food & Nutrition
The Brain
The Microbiome
The Immune System
Introvert/Extrovert
BOOKS:
Extreme Ownership by Jocko Willink & Leif Babbin
Why We Sleep by Matthew Walker
When by Dan Pink
Captain Class by Sam Walker
Quiet by Susan Cain
The Excellence Dividend by Tom Peters
Joyful by Ingrid Fetell-Lee
The Death of Expertise by Tom Nichols
Love Your Enemies by Arthur Brooks
Genius Food by Max Lugavere
Trillion Dollar Coach by Eric Schmidt
The 5 AM Club by Robin Sharma